Jemima is without a doubt the most loved Ex of Pakistan.
@Jemima_Khan pakistaN loves u💕❤💚❤💚💚 you are in our hearts.. pic.twitter.com/0lyUft90Qf

— Ayesha Baig (@AyeshaB06673689) July 26, 2018
And even aside from being Imran Khan's ex-wife, she has always shown love for our country,
Whether it's of her still showing love for Pakistan,
Happy Election Day Pakistan, you maddening, beautiful, crazy, beloved old friend.
Here's hoping the people who count your votes, let your vote count. And you get the leader you believe in.
Pakistan Zindabad!

— Jemima Goldsmith (@Jemima_Khan) July 25, 2018
or her AMAZING sense of humour.
And most of all, her attitude towards her ex-husband has always been completely composed, supportive and kind. And honestly, when does that even happen.
We have all always seen her as ultimate ex-goals and in light of her latest tweets in regards to Imran Khan and the election, we were just reminded of that fact.
22 years later, after humiliations, hurdles and sacrifices, my sons' father is Pakistan's next PM. It's an incredible lesson in tenacity, belief & refusal to accept defeat. The challenge now is to remember why he entered politics in the 1st place. Congratulations @ImranKhanPTI

— Jemima Goldsmith (@Jemima_Khan) July 26, 2018
The tweet was seemingly sincere, honest and supportive. Usually, it's pretty easy for foreigners to put down Pakistan, it's democratic process and be critical of what's happening within the country.
However, having Jemima around as a positive speaker of Pakistan, it speaks volumes for her as a character.
Thank you for standing with him in his hard times 🙂 Jemima, Pakistanis won't forget your help & struggle too. GOD Bless you.

— Ihtisham ul Haq (@iihtishamm) July 26, 2018
In the world full of Reham Khan, Be Jemima.
So much respect for you Jemima and congratulations.

— SYED FAYYAZ ALI (@IamTeamIK) July 26, 2018
Shortly after her first tweet, she followed along with a second, speaking specifically about Imran's experience during his first election.
I remember IK's 1st election in 1997- untested, idealistic & politically naive. I waited up for the call in LHR with 3 mo old Sulaiman, who I had lugged around the country. Eventually he called. "It's a clean sweep" & after my gasp, "… the other way." He roared with laughter

— Jemima Goldsmith (@Jemima_Khan) July 26, 2018
LIKE, HOW NICE IS THAT.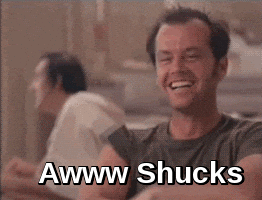 Suffice to say, people were loving it.
Surely Jemima will be remembered as a great lady who was always sincere to @ImranKhanPTI and helped him in his legal cases. Pakistan loves you.

— Zaiba (@zaiba_c) July 26, 2018
The memories and stories you share with us are so precious. The boys have to be in #Pakistan for #IK's swearing in ceremony. They have to see the sacrifice has been for a much bigger cause and we will always love you for that.. Please do send them. ♥️🇵🇰💚

— Saima (@DaLondonGirl) July 26, 2018
Congratulations Ma'am 💕
We will miss your presence here.
Thank you so much what you have done for Our PM & us
We love & Respect you 😍
Thank you once again #PrimeMinisterImranKhan pic.twitter.com/OOyPItJFhN

— Zarbakht Ali (@ali_zarbakht) July 26, 2018
No matter what happens in these elections, it's nice to see that there are strong relationships in this country. We could all learn a lesson from Jemima and the way she elegantly handles everything that comes at her.
What did you think of Jemima's tweets? Are you a fan? Let us know in the comments below! Love you.
---
Cover photo source: The Express Tribune