This past week has been quite hectic, with the elections happening and everything. In the midst of it all, many celebrities were flying out right before July 25th in order to reach Canada in time for their HUM TV Awards rehearsals. When people caught wind of this, there was a lot of anger. People were wondering why the actors did not bother to stay a few days, vote and then go off to Canada.
One of the actors who came under fire was Ahmed Ali Butt, who yesterday, put out a rather interesting statement. 
He starts out by saying; 'Mujhay nahi maloom thaa keh vote na daynay say ap sab Maa bahen per utter ayin gay.' Then he goes on to list down some points to further prove his point.
One of his most problematic statements was, 'Allah ka shuker hay have seen more places than you so "itnay maar nahi rahay hum log bahir janay kay leya"'. Umm, okay Ahmed Ali Butt, good for you! There was absolutely no need to rub your privilege and wealth in all our faces.
People, of course, didn't take it all too well.
After that statement, very few people were on his side
There was a lot of savagery over the travel comment from Butt sahab 
His post reeked of hypocrisy according to the comments
Be kind and be treated kindly 
People do look up to these celebrities, and this response is a let down for a lot of people 
Ahmed Ali Butt's family was brought into this as well
All in all, it was a bad backlash 
You can read the entire thing here.
Yasir Hussain also lashed back at all the hate, and even his comments weren't all that great. 
Exhibit A 
'mai ne 2 dafa vote cast kia hai magar kuch fark nahi para .. kya aik aam insaan ki tarha mai is saal ka vote mis nahi kar sakta??'
Exhibit B
'Kyon aap k favourite celebrities har wakt kar baat har galti ki mafi mangty rahen.. hum sab aam insaan hain farishty nah . We work v hard to entertain you all'
Exhibit C (which is some weird shade against Imran Abbas) 
'Aur han @imranabbas.official agar aap k samny k naye bachy perform kar rahy hain toh dil bara karen aur machis ko pocket mai hi rakhen Shukria 🙏🏼'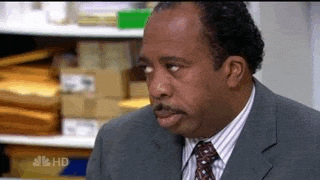 Read his statement and make your OWN judgement.
What do you think? Let us know in the comments 🙂