I've only been living in Islamabad for about two weeks and I am already having Lahore withdrawals. 
I believe, being a very loyal Lahori, that Lahore is the heart of Pakistan. I recently moved to Islamabad for a two-month internship, and while the people here are amazing, and the traffic isn't as bad, I already miss my home city. Explaining how it is living in my city is like explaining what water tastes like. How do you describe the busy streets that you absolutely hate but love at the same time? After all, Lahore Lahore hai,
To try and better explain the taste of water, I made a list of what I miss most about my city:
1. The food
If you've tasted the scrumptious taste of the food in Lahore, there is no going back. Known as the Food Capital of Pakistan, the food you get back home cannot be found in any other city!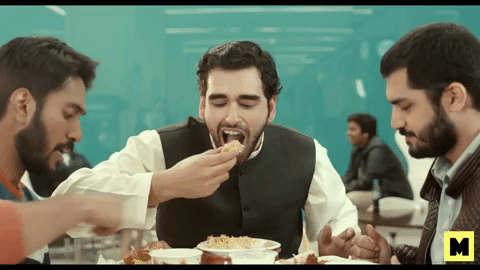 2. The malls
The difference between Centaurus and Emporium is that, while the former is huge and tiring, Emporium is not that big, but still has a variety of stores. It's just a lot easier to shop in.
3. MM Alam Road
Hands down my favorite street in Lahore. Hungry? Bored? Want to shop? MM Alam is the place for you. It's very convenient to have the top brands on one road.
4. Liberty
Believe you me when I say Liberty has the best mango milkshake in the world. Not only that, kashmiri chai, gol guppay, chana chaat, you name it. Plus, if you're getting married, Liberty is your one-stop shop.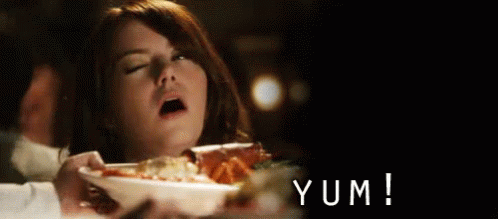 5. Cantt
You know you have entered Cantonment when you see the beautiful greenery, the cleanliness, and big bulletin boards. It's like you've stepped in a different part of Lahore. It feels like home.
6. The hustle bustle
The ronak shonak, the rola mela never stops at Lahore. Every second of every day, there is always something going on. It motivates you, encourages you to not be a lazy bum, and get working! 7. The warmth of the locals
No matter what people say, Lahori's are nice and friendly. I know not all of them, but most of them definitely are. It's their smile and their helpfulness that draws you to them.
8. The nightlife
I might get so much hate because of this, but Islamabad has minimal nightlife. You can barely go to any cafe after 11 pm. Lahore stays open until very late. It's the city that never sleeps.
 9. Rickshaws
One of the things I've noticed is that there are barely any rickshaws available here. I didn't use them often while in Lahore, where you could find one in pretty much every street, but because I'm car-less here, they would've been of a lot of help.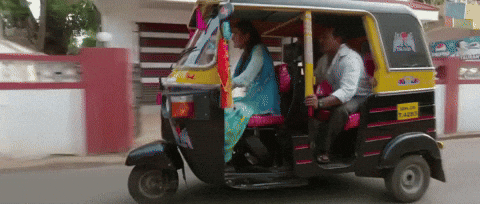 10. The history
It's not hard spotting Mughal culture and architecture in Lahore, from the Shahi Qila to the Lahore Fort. Minar-e- Pakistan of course, also holds great significance in the making of our country. Living in Lahore, you can feel the city's prominence and its value throughout history.
11. Road structures
Yes, the traffic is crazy in Lahore, but all the flyovers and new roads have made such a difference. It adds a modern touch to the old city. Shoutout to the flyover near Sherpao bridge that has made mine, and many other lives SO much easier.
This is what I miss about my city now that I'm away from it. What do you love the most about it? Let us know in the comments!
---
Cover image via Jhoom Jhoom Productions