Irrfan Khan claims that he can do anything
He's an excellent actor – something he's proven time and again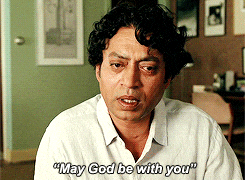 Additionally, he's great at party songs, even if they're shot ironically
Moreover, dude's got a kick ass sense of humor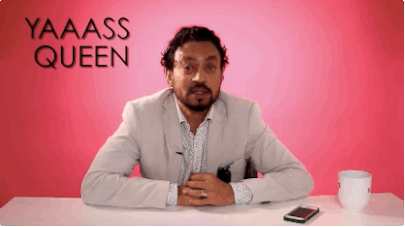 Recently, he's officially become a template for memes
Especially one that we will never stop appreciating
And now, he's going to be the protagonist in the film adaptation of Pakistani novelist Mohsin Hamid's debut novel, 'Moth Smoke,' as reported by Variety.
Though Irrfan will be playing the lead role, the remaining cast is yet to be decided. The film is to be directed by Asif Kapadia, who also directed 'Amy,' the critically acclaimed, Oscar-winning documentary on Amy Winehouse's life.
The plot of 'Moth Smoke' revolves around the protagonist, Darashikoh Shehzad, or Daru, as he is referred to, and his struggles. After struggling financially and losing his job, Daru proceeds to fall in love with his best friend, Aurangzeb's wife. The plot follows his spiral into a life of drugs and crime.
Having previously worked with Asif Kapadia, Irrfan Khan stated:
"I have been eagerly waiting for something on which I could work with Asif again and 'Moth Smoke' excites both of us. We believe it can be set in contemporary times."
The novel was also adapted into a Pakistani telefilm, Daira, in 2002. It will be interesting to draw parallels between these two adaptations to see how far they differ or are similar.
Given the political tension between India and Pakistan at the moment, the location for filming is yet to be decided.
However, the film's producer Dina Dattani has stated that both countries are being considered as possible filming locations. The rights of the film have been acquired by Irrfan Khan, Dina Dattani and Asif Kapadia. Undoubtedly, this is yet another feather in the cap for Mohsin Hamid, who has already had his novel, The Reluctant Fundamentalist, adapted into a film.
Given the plot of the intriguing novel, alongside Irrfan Khan's immense talent, this is a movie that all of Pakistan and India will, undoubtedly, look forward to together. We've got immensely high expectations and we're super excited. Fingers crossed for how it turns out.
---
Cover image via sevendiary.com