Even Indians love Pakistani dramas because theirs are really LOL worthy
It's no secret that Indians love our dramas, I mean they made a whole channel dedicated to them. Being the curious person I am, I decided to investigate this further and so asked some of my Indian friends why they and their families are so in love with and this is what they said:
'There's literally no zoom in zoom out action happening in Pakistani dramas.'
You know how Indian dramas tend to go a bit trigger happy when it comes to zooming in and zooming out. It can cause all sorts of headaches and dizziness.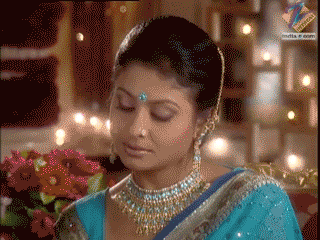 'Your shows aren't like 3000 episodes long' 
Some Indian shows are like a million episodes long, like pata bhi nahin chalta ho kya raha hai. 
'The Pakistani dramas have storylines thatare more realistic' 
'The shows are FAR more realistic than our Indian ones. Yes, they do sometimes depict higher classes of society, however, they still are rooted in some sort of reality. At least daadis are coming back to life and all.'
'The actors look better!' 
Must I really explain this one? We all already know that our actors and actresses are FIIIIIIINNNNEEE
'The drama OSTs are uh-mazing' 
'The songs are the beginning of your dramas are freaking addictive as hell. They're just like normal songs and nothing really OTT. You don't see too many Indians playing the 'Saas bhi kabhi Bahu thi' on their road trips. 'Humsafar' OST is more probable.'
'The cinematography is a class apart in Pakistani dramas' 
The way our shows are shot has changed the industry. They look like mini-movies.
'Honestly, Pakistani dramas are more progressive' 
'The very typical Indian dramas are pretty steeped in tradition. Like they're all living in joint families but they all hate each other, so yeah family drama plays out a bit too much. Pakistani dramas are more open to showing young couples living on their own and some even show families 'maturing' and growing morally'.
'We Indians LOVE the way you guys dress up in Pakistani dramas, so really it's just a great way to see new trends too'. 
'We're all obsessed with you guys' lawns and new designs so for us, watching Pakistani dramas is an awesome way to see what happening with fashion across the border'
'Some of the places ya'll shoot your Pakistani dramas in are really pretty' 
"Diyar E Dil' and even 'Bin Roye' were shot in some gorgeous houses and places. Some people don't really pay attention to the sets, but like it really adds to the whole experience.'
---
Cover image via: SLB Films / Hum Network Limited