Tinder in America is nothing like Tinder in Pakistan… in a BAD way.
As many millennials in the quest to find love, I too have joined popular dating apps like Tinder and Bumble. In Pakistan, you often hear stories of couples who have met through these apps and ended up married. You also hear horror stories but I prefer to focus on the positives rather than the negatives since it is already nerve-wracking to be a woman living in Pakistan and actively using dating apps.
I was going on a trip to America and I had used Tinder in Pakistan so I decided to check out how white guys would compare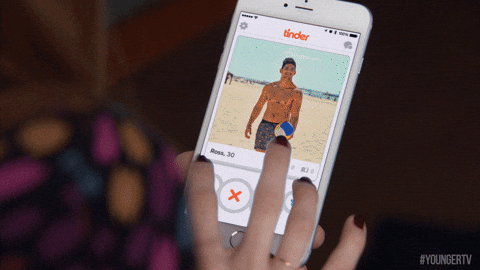 And at night when I was bored in my hotel room, I thought I'd just look at the app and see what the United States had to offer in way of eligible bachelors.
Now, in Pakistan, there is a dearth of women on these apps which leads to most men swiping right on just about anyone, and usually, for me, that means that I am matched with every guy I swipe right on which is great for my ego. But in America, men have a choice since women actively use these apps as well, imagine my SHOCK when I wasn't matched with all the men I swiped right on. Rude.
I told myself those men were probably racist and it was good that we hadn't matched.
But even with not getting a 100% success rate with all my swipes, I still had a lot of men interested. So next came the conversations, once these men matched with me, they would usually send a hello or a one-liner. And I would of course, respond. It was only the polite thing to do.
Now the thing about Tinder in America is, as everyone knows, it is primarily used for hooking up
You will be hard pressed to find someone on the app looking for an actual date. Even if someone asks you out for drinks, it's usually just to be polite and is mainly a prelude for hooking up afterward.
So the conversations I had on Tinder were incredibly dry. Men were in a hurry to get to the point; when and where are we hooking up. Unlike in Pakistan, where men on Tinder have entire conversations with you and try to establish a connection first. You usually talk to people for a few weeks before you even decide to meet up.
The men on Tinder in America don't even want to get to know you. As long as you're a woman, that's fine and they just want to hook up immediately
At least the men in Pakistan PRETEND to be interested in your personality as well.
After talking to several white boys on Tinder, I got incredibly bored. Most of the men who swiped right on me had some weird South Asian fetish or just wanted to be with someone 'exotic' as they had never been with a Pakistani girl before. Puke. I will not cater to your fetish, thank you.
And the conversations were so BORING and predictable. What do you do? How long are you here for? Wanna come over to my place? That was pretty much it. Why would I want to hook up with someone I have no idea about.
But my most memorable match was with a guy that led me to eventually delete the app from my phone.
He was a Harvard grad so OBVIOUSLY, I had to swipe right because this was the closest I could ever hope to get to a Harvard degree. We were talking and it was great! He was actually interesting and smart and we even decided on where we would meet. Until… he casually slipped in something to the conversation.
Was I a pillow princess? First off, I had no idea what that meant so a quick Google search sent me into a tizzy. The fuck kind of a question is that?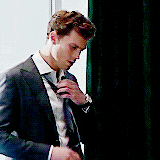 The guy then went on to ask if I would be into humiliating him in bed by verbally and physically abusing him. WHAT. He wanted to know if I would star with him in a low budget 50 Shades Of Grey, what the hell!
Without even replying to the guy, I just deleted my account and came to the realization that even in America, men ain't shit and that I should just make peace with the idea that I would likely be spending my life alone.
---
Cover Image Source coolective-evolution.com