In April this year, Facebook's CEO Mark Zuckerberg voiced his concern about bots on his website influencing Pakistan's General Election 2018, while giving his now infamous testimony to the US Congress regarding malpractice that Facebook has been involved in.
The reason for Zuckerberg saying this was because it was revealed that private user data was used by a British firm by the name of Cambridge Analytica to influence the US elections and there is concern that this can happen everywhere else around the world, too.
Mark Zuckerberg shared that fake accounts can affect upcoming elections in Pakistan, India, Brazil and other countries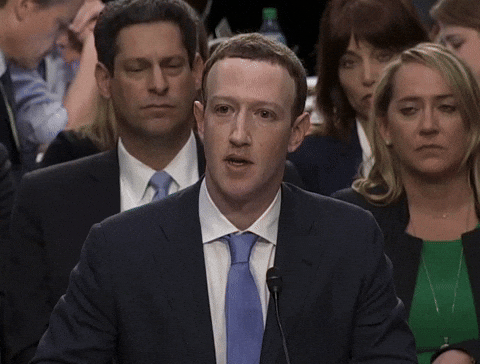 And he was mindful of the fact, that something similar could happen in Pakistan.And while Facebook has taken steps to prevent that from happening, it still can.
Facebook is still weeding out fake profiles from their website, but the fact that they still exist can't be denied.
The same problem emerged on Twitter. And if we look at Twitter's track record in Pakistan, it won't be a shocking revelation.
On any given day, there are several political hashtags trending on Twitter. And if you happen to click on even one of these, you will soon realize that a lot of tweets are the same and are being tweeted by suspicious looking accounts.
So what steps can you take to ensure your opinion is not influenced by fake bots trying to sway the public opinion?
The first thing to do is to keep an open mind and not accept anything that you read. Make sure you get both sides of the story. A hashtag or post against a certain political party or in favor of it would obviously have opinions which are heavily influenced in favor of the political party which has employed the bots to spread propaganda.
Keep an eye out for tweets which use several trending hashtags in them, you might also find that the same text or picture is being tweeted or posted by several accounts.
There is a very good chance in such instances that the accounts are fake.
Another way to determine if someone is a bot is the lack of personal information or personal tweets/posts on the account.
The display photo of that account might be fake or not present at all, of an item or maybe a celebrity. They will not have any general tweets/posts about their personal life just make posts or tweets about certain hashtags.
Usually, a lot of these accounts will be very new and have little to no followers and friends. They will have posts and tweets only related to certain political topics and not much else on their profiles.
It is incredibly important to stay vigilant and not let bots influence your opinion.
Bots have allegedly taken down the United States so there's no reason why they can't take down a country that's more volatile and vulnerable like ours.
A lot of the times, the ideas and thoughts in their tweets are baseless. Make sure you consume information responsibly.
---
Cover Image Source: International Growth Centre/Facebook