All hail Swineryy.
Okay so, if you haven't heard of Swineryy, the infamous Instagram account that everyone and their pupho have been talking about, honestly I am so happy for you.
I am so happy for you because it just means that you get to sit around ALL DAY and binge on her mind-blowingly hilarious videos.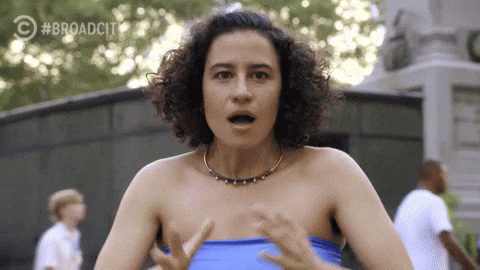 Swineryy is an anonymous Instagram account that uses the iPhone 'Animoji' feature to its full advantage. The iPhone ability gives users the chance to make their favorite emojis come to life. But thanks to Swineryy, it has allowed her to make some of the most relatable and hilarious characters come to our lives. Swineryy's list of characters isn't super long, but each and every one of her creations has created an impact.
She legit gained over 30,000 followers on Instagram in under a month.
GUYS! LIKE WHAT!?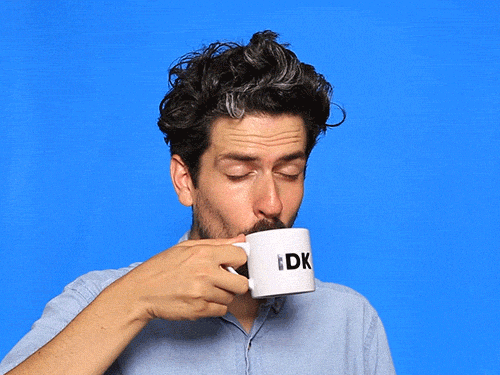 She is obviously a super tech savvy genius and even if that were true, we would never know since she's kept her identity a secret. Think Sia, on Instagram.
While you can (and should) obviously binge watch all of her videos, we thought we'd get you started on Swineryy's best by listing out some of our favorite ones
This was honestly one of the hardest things I have ever had to do in my writing career.
1. "My name is Aslam ok not fuckin Azlan'
Lmaaaaoooo, okay so we haven't seen this guy around for a while. I'm gonna be honest, he's not my absolute fave since we haven't really seen everything he can do and haven't explored his personality that much but lmao, he is FUCKIN A Aslam ok? Not Azlan. And he wants you to know it.
2. 'Shaadi.com Dragon'
So haven't seen the most of this guy ever but like lmao. SHAAD.COM FOR LIFE, OKAY? Have you ever thought about Shaadi.com? When you are down in the single DIRT and have nothing else to offer the world or no other suitors are around, who's always there for you? SHAADI.COM. That's who.
This dragon is a tharki uncle in the making and we really want more stuff around him. @Swineryy
3. 'Cock Chicken"
You know what? Chicken is one of the most important parts of our lives. We eat it all day EVERY DAY and for most desis and Pakistanis, our whole lives virtually revolve around eating. And eating WHAT, exactly? CHICKEN. THAT IS WHAT.
This poor guy over here doesn't know what he is and Swineryy is here to HELP HIM OUT.
4. 'Mowgli Bitch Ass'
Honestly one of the most underrated characters out of Swineryy's lineup is for SURE the bear man. Also one of the first times she posted him it was through breaking character.
And when comedians and content creators break character, it is literally the MOST HILARIOUS THING EVER. Sold. Sold. @Swineryy, pls do more pls we want the bear.
5. 'Miss Miss'
This little furry koala child 'asshole bastard' has a super horny dad and a super frisky teacher who insists on taking out her anger on the poor kid. Miss miss gets slapped around, yelled at and is obviously HILARIOUS.
First of all, because it's unexpected and lmao, second of all because the innocence of the voice combined with the randy jokes is a genius combo. Also def not say for work. I repeat, NOT SAFE FOR WORK.
6. 'Why's it so dark man'
Lmao, all of us are skeletons thanks to fuckin-a load-shedding in Pakistan and this character is adamant on making it WORK.
RAGE SKULL, YOU RAGE.
7. "So what if  I'm eatin that dumb ass grandma?"
This wolf maaaaaan. This is amazing because it's a spin on a story we already know. The wolf that was to blow the houses of piggies everywhere down and the character that was to eat grandma when he was hungry. Now that he's giving his own side, it seems much more interesting, let's just say that.
Like just let him fuckin-a eat the grandma yaar.
8. 'Many time's I sent invite!'
For all my puppy loving friends, pals, girls and gals. This is a question that we imagine all of our fluffy friends asking us when they look at us all droopy eyed when our dupatta pupho's are visiting and they scream 'KUTAY KO PEECHAY RAKHNA." Why man. Even sent so many invites. No farishta's tryna stop by.
9. 'Local Panda at risk'
Okay, this guy is honestly one of my faves. First of all, PANDAS? Had me there. Not only is this panda socially aware and RESPONSIBLE, but he is also into supporting local businesses and I am on board because that panda ice cream used to be like CRACK.
10.  "WHY I AM HARAAM?!"
The video that started it all.
First of all, the laugh? In the background? Too good like LOL. Every time you hear that grandpa laugh, or it comes out of you, you know the joke is good. This little piggy has been shamed by Pakistanis worldwide and it wants to know WHY. Especially since it's so fuckin-a-cute. Obviously being so that it is the OG Swineryy, we have to give it some space in our list of faves.
11. "BC Alien"
This gray alien is all of us. I said it. We love to complain and we keep talking about how the world is super against us all and that the bae that we have in our lives (if we have one in our lives) who IS NEVER FUCKIN-A HAPPY.
Also, just the dialogue for this one is off the charts. It has to be hard to think of lines are literally out of this world and if the entire Desi population up and lifted to Mars, this would be it. This is it. Welcome to your future.
12. "The Blue Molvi"
Thiiiiiiiis fuckiiiiiiin blue molvi. GENIUS MAN. This fundo molvi spits lines and lines of useful information for us young Muslims. Whether it's his belief that all music is HARAAM (specifically Abrar Ul Haq) or the fact that aurat march is a gift from men to women. He's problematic, frustrating and one of the best characters to come out of Swineryy's beautiful brain.
13. "Shazia's Dottah"
The best for last, the creme da la creme of Instagram people, I present to you 'Shazia's Dottah." Now, we don't actually know the name of this character, only the fact that she is after the life of her friend Shazia's daughter. This character hits DIRECTLY home for all of us, am I RIGHT LADIES? We all have that BITCH of an aunty whose literal sole purpose in life is to ruin yours.
But more than that, she is unapologetically after Shazia's daughter with NO FILTER. Hickeys? Call em out. 'Work wife?' She's labelled you a lesbian. See her smoking in the park? TELL EVERYONE. Yep, Shazia's dottah is the best in our books and clearly, in many other's books as well.
So there ya have it folks, our favorite Swineryy videos painfully compiled in this list. Please understand that if you are reading this, don't be fooled. Legit every video of hers is amazing and funny and witty. @Swineryy if you are reading this, I love you SO MUCH THANK YOU FOR BRINGING LIFE BACK TO INSTA.
If you guys had to, HAD to, which Swineryy video is your favorite? Let us know what you think in the comments below! Love you.
---
Cover photo source: @Swineryy / Instagram