Shaadi – a term very popular among chachas, khalas, phuppis, aunties, and neighbors of bachelors and bachelorettes. In a society where a man's success is measured by the amount of money he earns and the success of a girl is measured by how flawlessly she handles her domestic responsibilities, Pakistani parents have one goal: find a suitable rishta for their children. Clearly, that's all we want to do, right?
From the age when parents feel that their child is ready to tie the knot to actually doing it, here is a guide to getting married in Pakistan:
Step 1, get into college/university.
Yep, you read that right! You hear the age-old Pakistani saying from your parents, "Beta ye do chaar saal mehnat karlo, phir shaadi, aur phir zindagi bhar ayyashi!"
Let's face it, as soon as most people enter their 20s, their parents start dreaming about feeding their little grandchildren.
Graduate from college with a good GPA (Good GPA = Good Rishtey)
Your parents will remind you that you need to focus on your grades so that you can get a decent job after college. They will also remind you to not have fun. Oh, and to stay away from girls (if you're a guy) and guys (if you're a girl) because if you get into all the pyar, ishq, muhabbat scene with someone you'll get distracted, not get good grades, not graduate, and in turn not get married.
Dress up nicely for every wedding, birthday, family dinners because all the aunties have their eyes on you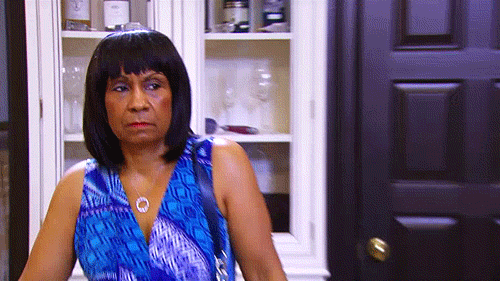 Whether you're a guy or a girl, any time you walk into a large gathering of people, you are never too far away from the sights of vulture aunties waiting to prey on your sorry, unmarried soul.
Be very aware during funerals, though. As rude and dark as this may sound, when the family members are crying, the aunties are busy scouring for hidden gems – potential bahus and damaads. (Experience tells me to believe this!)
Beware!
Fall in love with someone… 
…so that you may get married to someone else
This part is important. If you love someone, more often than not, you are bound to lose them. Why? Well, unfortunately Pakistan can sometimes be the hub of arranged and cousin-cousin marriages. It's not the worst thing in the world though. What's so wrong about keeping all the love in the family? *cringes slightly*
But it is a little weird calling your Bhai your Bae. Or your 'favorite choti cousin' your janu. *cringe fit!*
Get pressured by your parents because 'beta shaadi ki umar niklay ja rahi hai.'
As soon as you graduate and start earning some quid, your amma, khalas, chachis, phuppis, are on your tail for you to get married. This phase is particularly annoying because a) you have only just started your professional life, and b) you are not financially stable. Tell this to your Amma and she WILL give you those emotional "Beta, aanay wali apni qismat ka rizq lay ke aaey gi…" shenanigans.
For guys, your parents are looking for the perfect doctor bahu, who will not only bring in cash into the house, but will also do the dishes, make food, AND keep everyone happy. For girls, their parents will continue scouring for the most handsome engineer/pilot/businessman with achay taaluqat.
Give up and agree to marry the person your parents chose for you.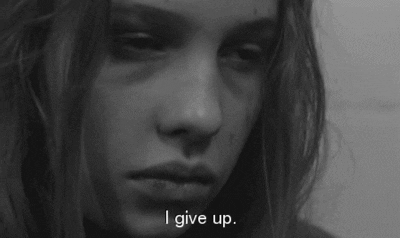 After months of rejecting all the rishtas that came your way, after numerous emotional one-on-one sessions with your amma, you finally give up and agree to tie the knot with the choice of your parents. Just wait for the personality surprises you're going to get after marriage! If you're lucky, your soon-to-be better half might as well take you on secret dates and pre-wedding shopping!
Spend loads of money on shaadi preparations.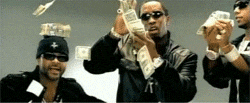 Engagement rings, dulhan/dulha aur saaray khandaan ke shaadi ke kapray, lavish dinners, decor, and a never-ending list of guests (that you barely know or might have met once in your entire life!) with special inclusion of those 'close' rishtedaar you only see on weddings and funerals. Their inclusion is based purely on the fact that they are somehow very close to your parents, and if they are not invited then 'beta loag kia kahain gay?'
Prepare jahez, for the greedy in-laws.
Although this is a tradition which is fast becoming non-existent, there are still a hell lot of people who make all sorts of demands just because they are presenting their jawan larkay for marriage, in turn asking for all sorts of things that range from bedroom furniture, cars/bikes, shoes, belts, clothes, rugs, under garments, sanitary fittings, and what not!
Guys, you hit the bloody jackpot!
Get married.
Finally, it's your big day! But you will have to wait before you can enjoy it because you have to deal with the impossible-to-please mehmaan, the decorations are overdone, the biryani is too spicy, the bride looks old, the groom looks unhappy, and the shaadi is an example of fuzool-kharchi. Funnily enough, the ones complaining are not even remotely close to you, but they WILL make sure they give you a piece of their mind!
Live happily ever after.
Finally, you're done with the easy part. Now comes the time to get used to sharing your meals, your dreams/life with your partner, and hoping that getting married proves to be the best decision you've made! Into the sunset you go.
---
Cover image via: Dawn / Faras Ghani