Are you about to graduate without a clue as to what the hell you're actually supposed to do with yourself now? Kya sarr khuja khuja kay apka sarr zakhmi hogaya hay? Are your eyes so deep in dark circles that Bush has spotted an oil well in there? Worry not, you're not the only one.
Graduation is big deal, okay? And while some of us are born with the sense of purpose, not everyone discovers their true passion so early on. Here's a bunch of stuff you can do if you're one of the un-enlightened ones out there:
1. Tell yourself it's going to be okay even when you kinda, sorta think it's not.
Go ahead, bring it in.
2. Figure out if your college major still excites you.
Ya phir kya sub kuch apke sarr ke uper se guzarta hay.
3. It's the time of the year when you should finally reflect on all your co-curricular activities and see if you're more into them than your own major.
Alt + Del the life amma abba had planned out for you since the day you were born. This is your life and chances are, you're gonna be stuck with it for a good amount of time so do what excites YOU.
4. Make yourself look like a mothafockin' starboy on all job finding portals.
Agar aap itnay atom bomb nai bhi hein tou koi baat nehi. Make yourself look like you've already made it and put yourself on top of every other ghissa pitta candidate.
5. Work on your resume. And not just the one kind.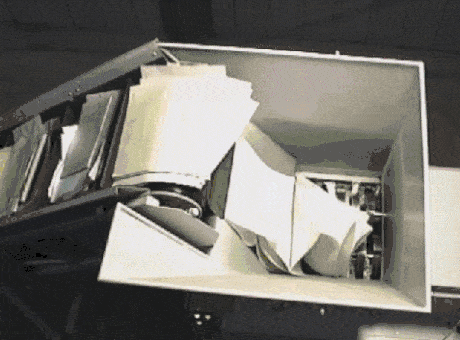 Apply to more than one position and prep for tailor made resumes for each kind. Jack is the jack of all trades. Don't be jack.
6. Remember that crazy business idea you once had that could really put you on the map? 
We've all had that one university project that took a life of its own and you were like, yaar iss idea ka scene kaafi zyada on hay. Why waste such great potential brown Steve Jobs moment? EXPLORE.
7. Talk to your favorite instructor for some advice and guidance.
8. Stop procrastinating and…
What's the point of going for that Masters degree if it's not even going to add value to your portfolio? Think about it. And think about it long and hard.
9. It's okay to apply to internships.
It's okay to get paid in hugs as long as the experience is worth it. Paisa hamesha tou nai bolayga. And did anybody tell you many of these internships can land you a full-time position?
10. And if you have 0.001 percent doubt that a corporate life isn't for you, HAAAVE you heard of Startup Lahore?
What the hell is Startup Lahore? It's basically just a way to make some money while showcasing your mad cool entrepreneurial drive. Aisa ho hee nai sakta keh apke dimag mein koi crazy business idea kabhi aaya hee nai ho. Work those ideas and bring them to life at this Startup Lahore. Don't forget to register here (if not for the money then just for kicks)
---
Cover Image Source: The Living Picture Production