Another day, another random Google search. And in today's discovery: if you ask Google who the worst actor in Bollywood is, everyone's beloved bhai, Salman Khan pops up.
Don't believe us? Search karo. We tried it out too.
Okay, maybe this has to do with Race 3. Or maybe bhai's repetitive choice in movies. I don't know. Could be anything. And sure, it's a little mean, given he's one of Bollywood's biggest actors. I mean, people aren't happy that we shared this news, too.
Matlab, log toh unfollow karne pe aagaye hain.
P.S.: Pls come back, we love you.
HOWEVER, that's not even all of the info. There's actually more. And it'll kinda sorta blow your mind. 
Okay, ready? (Heh, get it? Like his movie? Ok sorry, guess nobody ~wanted~ that there.)
Okay sorry for real.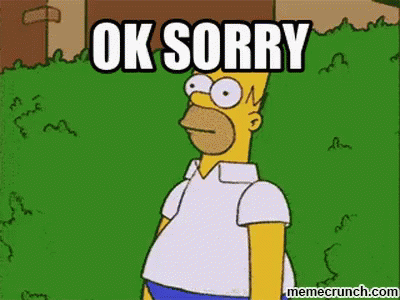 HERE WE GO. Salman Khan's real name… isn't Salman Khan…
His actual name is ABDUL RASHID SALIM SALMAN KHAN.
ABDUL RASHID SALIM.
WHAT???!!!!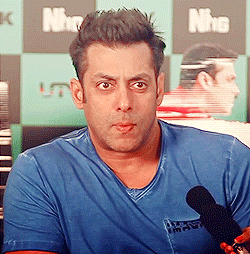 And honestly, even our team members can't deal with this information…
HOW AND WHY, SALLU BHAI?!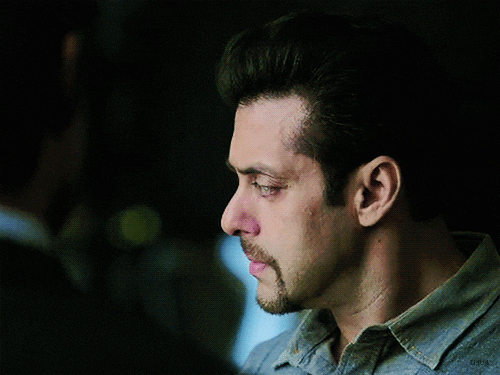 I mean… I'm still not over this…Neither are other people.
Uh oh jaane jaana, dhoonday tujhay ABDUL RASHID!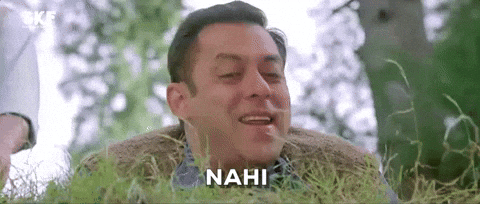 Nothing will ever be the same again. Are you just as shook as all of us? Let us know in the comments! And if you know of more surprising real names, please enlighten us. Thanks.
---
Cover image via Rajshri Productions