A lot of different things have come under fire as far as the ghairat brigade is concerned. Killing for honor, questioning the honor of women and tethering it to that of a man's is a pretty common phenomenon now.
We've lost some women to this abstract concept of honor
The daughters of our nations have had their honor questioned in courts filled with men seeking vengeance
Case is of attempt to murder but defence counsel raising ques about #Khadija's virginity. Trying to harrass/scare her but she is a fighter.

— M. Jibran Nasir (@MJibranNasir) July 13, 2017
While such serious tragedies have already taken place with absolutely no one paying heed to them, it's rather peculiar to come across the news that Miss Veet Pakistan is the next target. 
Lal Masjid cleric's foundation moves court against beauty pageant https://t.co/TfDSzJaPTM

— The Express Tribune (@etribune) August 7, 2017
According to reports, the president of the Shuhada Foundation, Tariq Asad, petitioned the Islamabad High Court on August 7th, seeking a court order against Miss Veet Pakistan being aired.
Other entertainment programs like Pakistan Idol and Voice of Pakistan were also targeted. The following were the reasons given in the petition for seeking the court order against Miss Veet Pakistan:
"This product [a hair-removal cream manufactured by the sponsor] aims and advertised asking women to remove body hair to make themselves more sexually appealing to [the] opposite gender, which is fundamentally shameful and against the injunction of Shariah."
Tariq Asad also mentioned how PEMRA has become pretty ineffective in controlling behayai.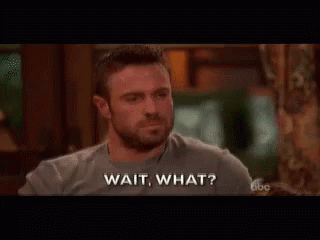 Now, understandably, Miss Veet Pakistan is just a show that perhaps may not mean much to many.
It's something that people watch in their free time. Besides, it's a form of entertainment. For the show to come under fire for the reason stated makes one wonder: what makes a show behaya? Additionally, how many things will we continue to shut down, simply because they may not fall in line with our lifestyle?
All judges get set go to select TOP 4 Finalists from Islamabad for Miss VEET Pakistan 2017 #MVP #MissVeetPakistan #MissVeet2017 #HumTv pic.twitter.com/H9PKu3KRtP

— MediaSpring PK (@MediaSpringPk) August 8, 2017
Unfortunately, many people seemed pretty on board with the petition
I am so happy lal masjed wely logo ney pakistan mein miss veet key kelff report ky kessy mein girth tuo ha

— MyHomeland PAKISTAN (@zahraAkhtarAman) August 8, 2017
Some… uh, didn't know what feminism means and kinda spoke about it anyway
Mullah Lal Masjid would turn out to be a feminist
By opposing Miss Veet pageant,he wants women & men equal, actuallyhttps://t.co/cPqf1tZVz7

— Salman Sikandar (@SALSIKandar) August 8, 2017
Some had theories of their own regarding the matter
apparently Miss Veet Pakistan wasn't being watched much
IHC stepped in to increase viewership https://t.co/GuEbRijpuY

— Burhan Ali Muzaffar (@burhanmz) August 8, 2017
Others had different questions altogether
Am I the only one wondering how "Shuhada Foundation" & Maulana Abdul Aziz *oink oink* got to know about the "Miss Veet" beauty pageant?

— eek (@haloperidolol) August 8, 2017
Some, however, called this move the "desi ISIS in action"
Desi ISIS in action again
LalMasjid foundation seeks ban on Miss Veet beauty pageant
Is operation #Raddulfassad nt bng implmntd in Islamabad https://t.co/wdPfLc1lLa

— XMA (@AasmaQamer) August 7, 2017
And others were just 100% done
Sar main kahan maaroun?

IHC moved against airing of Miss Veet Pakistan pageant https://t.co/vck4B2i7Ml

— Shmyla Khan (@shmyla) August 8, 2017
Khair, aap log apne opinions please share karein in the comments below. Let us know what you think about this whole situation.
---
Cover image via @divamagazinepakistan / Instagram