Saturday and Sunday. Even the words have a nice, comfy feeling to them. For some people, these words mean partying throughout the weekend, eating out or whatnot but for someone like me who enjoys the permanent felicity of home, a weekend is the time to recharge my batteries by giving a time out to myself from the outside world. So, here's a list of things that are interesting enough to make your weekend more enjoyable without going out or sleeping in:
1. Find a new music band or musician to fall completely in love with
Binge listen to all of their music. You never know what new genre of music you're going to love. 2. Learn to cook or bake something new
Find recipes from Pinterest, if you have to. Experiment with food. Start in small portions so that if the results are not that appetizing, the food doesn't go to waste.
3. Spend some bonding time with family by cooking something together
This actually helps in getting your mind off for a while from all that is going around you. Also, you get to enjoy good food and a hearty conversation with your mum which turns out to be quite enjoyable for both of you.
4. Do your laundry for the week, yourself
I know. I get it. Laundry sounds exhausting but doing some mundane tasks while listening to some good music can change your perspective towards doing them and you'll end up having a good time. Also, the smell of fresh laundry. 5. Binge watch a show, here are some recommendations
think I don't need to tell you that. You probably do that already. Good job!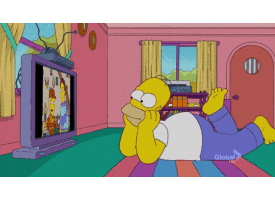 6. Read one of these books
Easiest thing ever. Pick something that you can finish off over the weekend so you don't spend your week thinking about it. But book hangovers are something you've to deal with.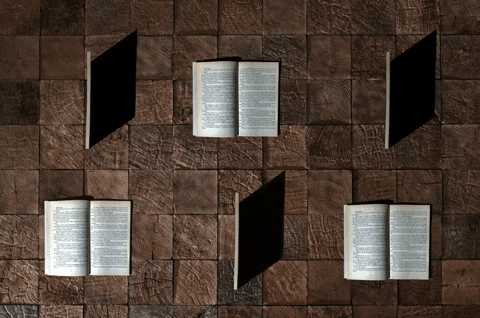 7. Get a journal and plan out your the upcoming week or even the whole month
Do this if you would like to become an organized person. Or just doodle in it. It's fine. Nobody's going to look in it. Don't do this if you get overwhelmed thinking about your upcoming tasks.
8. Modular Origami
Ruko, ruko, it only sounds tedious, it's a really easy thing to learn, especially for lazy AF, folks.
Modular origami is different from regular origami because you get to make objects by joining a number of units which are made from the same pattern. So, you just need to learn it once and join the units together to get one whole structure.
9. Arrange clothes for your upcoming week so you aren't wasting time during the week
*Haha. Who am I kidding? We always put on whatever we find lying around at the last minute*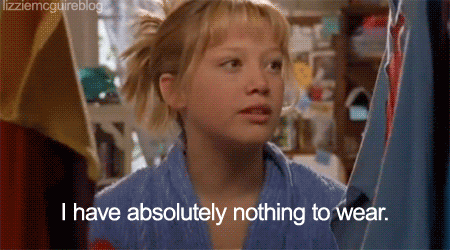 But no. Seriously. This will save you a lot of time in the upcoming week and you'll stop spending several minutes of your precious morning, standing in front of your closet and thinking that you've nothing to wear.
10. Watch a movie that will make you smile inside out
Don't watch something that will stress you out. A movie that will make you happy that life is beautiful and good things do happen if you keep on looking for them, is the kind of movie you need to watch.
11. Coloring
Adult coloring books are the best invention of the last couple years as they have let adults connect with their childhood. There's a vast range of them and can be found easily in the major bookstores of your city. And the patterns, they'll actually make you want to play and experiment with colors.
12. Write letters to your friends
I know it's outdated. Who writes letters when you can just text people? But trust me, they're going to love it when they get a letter via post. 13. Give your heart a li'l break
Eat in and enjoy life because you deserve it!
So make your weekend productive by staying in and doing all sort of things that make you feel that life's good.
---
Cover image via: @VJURWA / Twitter