It's FIFA season once again and with the FIFA World Cup final just around the corner, the football fever is going strong. Be it those crazy football fans or those who know only Messi and Ronaldo, everyone these days is excited and anticipating who will lift the cup this time.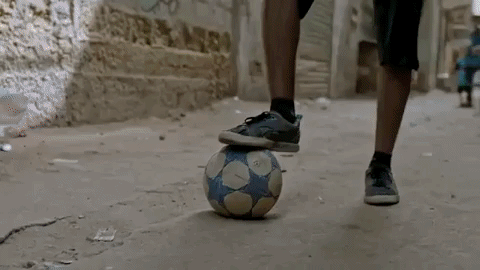 Although we do not yet know who will win it this time, we can enjoy all the hilarious memes that have surfaced since this World Cup began. Without further ado, here are some of the funniest memes the FIFA World Cup has blessed us with so far.
1. When Messi and Ronaldo started their journey back home after Argentina and Portugal were knocked out, these 'going home' memes with the iconic farewell song were so on point:
2. Khayal rakhna, Messi bhai.
3. Remember Messi posing with a goat? Here is another funny take on their journey back home!
4. Another one that is sure to make you laugh! Ronaldo, Messi and Neymar enjoying the World Cup  games as mere spectators
5. Here is the entire Brazilian team posing with Neymar in his 'signature' pose. 
Neymar got a lot of memes to his credit in this edition of the FIFA World Cup because of you know what! Yes, you guessed it right LOL. He spent too much time on the floor appealing for fouls during this World Cup to not get memed for that.
6. And here he has been given something really special
7. This is the best one though, isn't it?
8. If this was not enough, we have another one here of Neymar
9. LOL.
Whoever did this to Neymar can't make Heaven 😂😂😂😂😂😂😂😂 #BRAMEX pic.twitter.com/QzbY3jRhAA

— Elvis Tunde ⚓ (@Tunnyking) July 2, 2018
10. Ded.
11. He appears to be the star of the FIFA World Cup – for memes, of course.
12. And, there has to be his 'going-home' meme too
13. Khair, enough of Neymar and his drama. Let's move to Mardona now! His expressions throughout this FIFA World Cup were also meme-worthy and here you go
Maradona is confirmed from WAKANDA! pic.twitter.com/ErNReHCa9A

— SGAG (@SGAG_SG) June 27, 2018
14. Dis tew much.
15. Germany's early exit  also left a lot of their fans disappointed, and many coped through memes
16. Just…LOL.
17. Talking about the similarity between Germany and Belgium flags, here is another funny one that was made after Belgium defeated Brazil in the Quarter Finals
18. Meanwhile, England and their fans kept saying all the time that it's coming home, and we couldn't just leave them out from our funny memes collection
5-0. If you don't think it's coming home. You should go home yourself. And then the World Cup will meet you there, because it's coming home. 🏴󠁧󠁢󠁥󠁮󠁧󠁿🏆

— Reev (@TheReevHD) June 24, 2018
19. Matlab…okay.
20. Sure.
HANDS UP IF YOU THINK FOOTBALL'S COMING HOME pic.twitter.com/8CkZLsD5ip

— Jonny Sharples (@JonnyGabriel) July 1, 2018
21. Okay, shoday.
— Elliot💪🏻 (@Zurrbs) June 24, 2018
22. And, how can we forget Kylian Mbappe and his speed:
23. And, oh yes, this was just about to slip from my mind, but not anymore. "Harry Maguire Talks to Woman" is now a certified meme, which started off with this…
"Can you ask the neighbours to put the bins out on Monday? We're not going home just yet" 🏴󠁧󠁢󠁥󠁮󠁧󠁿 pic.twitter.com/s1g3P3jj34

— Harry Maguire (@HarryMaguire93) July 8, 2018
24. …and it keeps getting better and better
"I don't know if you know this but, I'm kind of a big deal. People know me"

Ron Burgundy Maguire pic.twitter.com/YWmoKvSTho

— Adam Catterall (@AdamCatterall) July 8, 2018
25. See?
"I like all sorts of music really, from Kasabian right through to The Stereophonics." pic.twitter.com/JDqHm1XLZc

— Matt Langham (@MattLangham) July 5, 2018
26. Lol ok.
"What else d'you wanna talk about? You name a subject, and I'll tell you a fact about it."

Cows

"Cows have got four stomachs." pic.twitter.com/wBGcVzihrR

— GeorgeWeahsCousin (@WeahsCousin) July 5, 2018
27. And last but not the least – ek relevant meme toh banta hai.
Pehle Messi, Phir Ronaldo Aur Ab Nawaz Sharif Khel Se Bahir, Ab Fifa ka Maza Nahi Aah Raha Ha. pic.twitter.com/pm6O56IN3Q

— BILAL (@bilalandyou) July 7, 2018
LMAO, what's your favorite meme out of all of these? Have more to share? Drop em' by in the comments and let us know who you're rooting for.
---
Cover image via people.com/Getty Images