Ramazan abroad is not the same
Ramazan and everything that comes with it is a big part of our culture no matter what country we are in, the feeling of fasting always bring us together.  Thanks to social media, we are all connected more than ever.
However, for all of us working, studying or traveling abroad during Ramazan –  there will always be certain things we miss about being in Pakistan during Ramazan.
1. The biggest thing you miss during Ramazan abroad is complaining to your parents and sharing how much you're tired from fasting, with your friends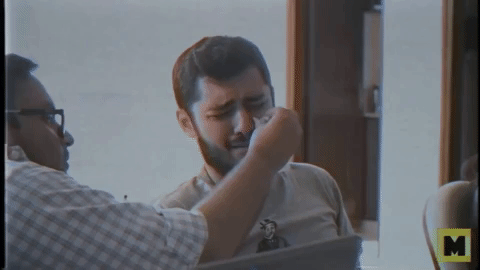 No roza is complete without constantly complaining about how hungry/thirsty or tired you are. It's basically necessary and goras just don't get it.
2. Sleeping all day can never happen in Ramazan abroad because the whole country isn't fasting like you
Okay so this is kind of cheating, but everyoneeeeee does it. It makes the time fly by and your hunger pangs disappear. Unfortunately, when you're abroad – sleeping all day or going home from work early doesn't really work and it SUCKS.
3. Taking everything slow is not a concept that workplaces understand during Ramazan abroad
When ramazan starts in Pakistan, it's like a giant switch has turned off in every city and suddenly life is super slow. The case is basically the exact opposite when you're abroad. Everyone around you is working hard, wide awake and OH – eating right in your face. Great.
4. Always having a constant excuse to be tired
When you're in Pakistan, you can get away with anythiiiiiiing if you're fasting. Took off work because you had a headache? No problem. Slept all day? No worries. Killed somebody? Oh ho, koi nai. 
5. Waking up for sehri and being served a feast never really happens during Ramazan abroad
Getting up in the middle of the night to stuff your face with food will be hard no matter where you are in the world. But waking up for sehri in Pakistan is just as good as coming together with your friends and family for iftaari.
6. Eagerly waiting for iftari as a community is not the same in Ramazan abroad
Ordering in tons of food and staring at it for the last 3 minutes of the roza? This kind of temptation is only natural, after all.
7. Alllll. the. foooooooooood.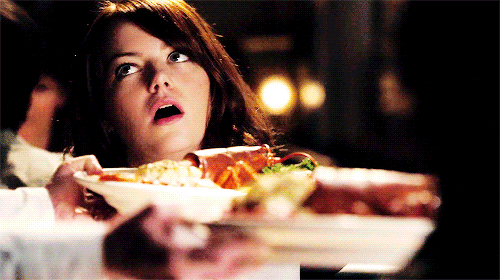 Okay, most of you probably have rozas right now so I won't go into details here. Love you.
8. Going out with all of your friends for iftari is not the same in Ramazan abroad because there aren't any Ramazan deals like back home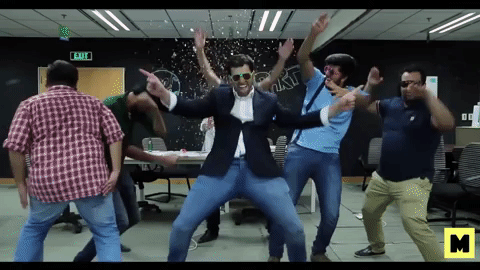 Going for iftaari's and late dinners all month are one of the best things about ramazan. You get to get together with your friends, family and loved ones to celebrate food and the values of fasting. You can do it when you're abroad, but when you open your fast in a restaurant in Pakistan, that sense of community is perfect.
9. ALL THE PARATHAY
Running off to the old city at the crack of dawn or staying out and continuously eating until sehri? Uff amazing. Good luck trying to find a good place to eat subha subha anywhere else, Pakistan you da best.
10. Hearing the Azaan 5 times a day doesn't ever happen in Ramazan abroad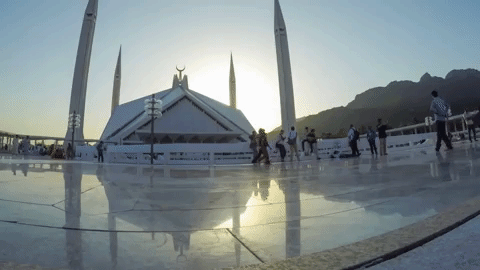 Yeah sure you can install all the apps and reminders you want but hearing the actual azan at Fajr and Maghrib for sehri and iftaari? Too good.
11. Chaand Raat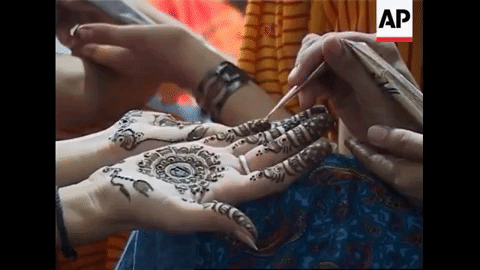 One of the best parts about ramazan? Waiting for Eid to slowly come around. Chaand raat is full of running around liberty with your friends, getting your mehendi done and staying up late to spot the moon. There's nothing quite like that last minute rush when you're trying to get everything together for the celebrations.
12. Shopping for Eid clothes and jewelry and shoes at the roadside stalls is not the same during Ramazan abroad
All the sales, promotions and hungama of getting your clothes from the darzi on time (lol good luck) will be extremely hectic and frustrating but hey, that's the fun!
13. Waking up on the last day of Ramazan and the feeling of last roza all around you is a feeling you can never recreate during Ramazan abroad
There's nothing like waking up on the morning of the last roza in your own country. Knowing that it's Eid, that all your friends and family are around and the fact that the whole month has finally gone by. Sorry world, Pakistan has got you beat.
Anything else you miss about Pakistan during ramazan while you're abroad? Don't feel sad, we're all waiting for iftaari together. Let us know in the comments section below! Love you.
---
Cover image via: dawn.com