All women meet a fuckboy at least once in their lifetime. They are a special breed – they don't care if your married or have a boyfriend. They just want one thing and they usually get it. It's because fuckboys are really good actors and have such great stories that naive girls easily get led on.
So to save you from some tears and wasted time, here are some things fuckboys say and what they really mean.
1. "Main sirf tum seh baat karta hoon."
Truth: Tum bahut chikni ho, so I'll flirt with you.
2. "Mama nae manegi janu."
Truth: Surprise, baby boo! It's actually me who doesn't want to marry you.
3. "Aou gari meh chalte ha, it's too hot out."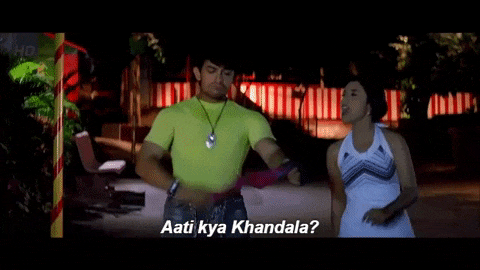 Truth: let's go somewhere private, So I can try and make out with you.
4. Replying with 'bahut busy tha' after hours while being online everywhere else.
Truth: I was busy talking to other girls and was also stalking some potential targets. I get bored just talking to you.
5."I miss you, I want you back, I love you," after a phadda created by him.
Truth: I feel bored and horny, I also need to know if I can still do any damage.
Ladies, if he has done this more then once then just take your shoes off and run.
6. "Parents bahut strict ha jaan, I can't tell them about you.
Truth:  Shadi toh mama aur papa ki marzi seh hee karunga or they will disown me and stop my kharcha.
7. "Let's play 21 questions."
Truth: The ultimate fuckboy game. They make you think it's because they want to get to know you but they really just want to know how much sexual experience you have. So if the questions get sexual really soon, then run baby run.
8. "I love you, but I can't be with you yet."
Truth: If we date then I can't fuck around with the other 20 girls that I tricked, just like you, baby.
9. "I was high or drunk when I said that."
Truth: I was in my senses but I will use this excuse because it mostly works.
He is used to treating women this way, so its bound to happen over and over.
10. "No, you cannot keep using my cell phone."
Truth: I am afraid that another chick that I'm seducing might text me.
11. "Aww, that's so sweet/ you're so cute/ love you too" type one-liners despite your long messages.
Truth: I get that shit every day, so I don't really care.
12. "You're the only one for me."
Truth: You're number 21 for me.
13. "I live alone, you should come over and chill."
Truth: Mummy daddy foreign trip pe gaye hain, majaal hai ke main try na karoon to get laid.
There you have it folks. Now, not all guys are bad or fuckboys. You just have to be aware about who's in it for a minute and whose in it to win it. If you guys have more points on fuckboys, just share them in the comments and let everyone know the truth.
---
Cover image via @aaghaaliofficial / Instagram