So for those of us who love to plough ourselves with makeup every now and then, finding the right balance between fake and fabulous can be a struggle, especially when it comes to everyday makeup routines.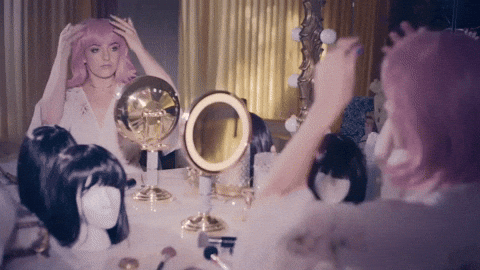 Whether you're a student or a working professional, having a daily routine, especially when it comes to your makeup, can be an absolute lifesaver when you're just trying to get out the door.
SO we thought we would call in the real experts to get the makeup lowdown and got a hold of some of the best 'Everyday Makeup tutorials' out there in one place.
Grab those brushes and enjoy!
1. Bodman Zaid
One of our most popular YouTube bloggers, Bodman Zaid makes an everyday makeup look absolutely flawless and effortless! Two of the keys of making a "no makeup face' makeup face successful.
2. Jee Bee
Jee Bee shows us how to take the everyday look and make it look special. From university to going out, this look is perfect for any occasion, but workable for everyday use.
3. Maria Jan
Calling all students! This tutorial is one you're going to want to pay attention to. Having a strong regime for a natural look will make getting ready in the mornings before class super easy.
4. Anushae Khan
The 'no-makeup' makeup look is the perfect way to do a daily face. This is especially perfect for those of you who hate runny makeup at the end of a long day.
5. Glossips
Another one of our big bloggers, Glossips is changing the daily makeup game. This tutorial is perfect for those of you who struggle with pesky pimples and acne scars. A great amount of coverage but subtle enough for daily wear.
6. Momina Munir
Momina Munir lets us in on her beauty secrets and the simple yet effective way of creating a fresh daily makeup routine that will have you ready for any occasion.
7. Jadirah Sarmad
Calling all teens! Makeup can be a ton of fun but when you have to wear it every day to look presentable, it can be kind of annoying to get your routine on lock. SO! If you don't know too much about makeup, Momina is making sure you'll be ready with a daily makeup look.
There ya have it, ladies! Some of the best everyday makeup looks brought to you by some of the best Pakistani YouTube bloggers around. Take your pick of a look and let us know which one you love in the comments below! Love you.
---
Cover photo source: Anushae Shahid/Bodman Zaid