Desi parents have a swell way of stopping you from frolicking around like a carefree youngling that you are. There is always one desi myth or the other that someone invented to help parents instill fear in their kids about living life on the edge.
Here are a few desi myths that you can finally stop believing in (and have a word with your parents about these because some of them are batshit crazy):
1. Chai peenay se insaan kaala hojata hay.
2. Jooti ke uper jooti aagayi tou kahin ka safr likha hay.
3. Chappal ko ulta na chorro.
4. Jo larkiyan zyada perfume lagatein hein, rastay me darakht waghera a gaya tou jin charh jaayega.
5. Jaenamaz bicha hua chor do to shaitan us pay namaz parh lay ga.
(Ammi magar mein tou shaitan ko musalman kerraha hoon?)
6. Dupattay say muu dry karogay tou bachay kaalay paida hongay.
7. Garmi main Kisi boorhay ke ooper pani phainko agar wo gaaliyaan de tou barish ayegi.
8. Pa'on mat hilao, shaitaan jhula leta hay.
9. Jis larki ka dimple hota hai uski saas nahi hoti.
10. Agar sach bata diya tou daant nai pitaygi. 
11. Daigchi mein haath maar he khao to shaadi pe barish hoti hay.
12. Ghar mein khaali haddiyan na phenko, jinn ghar mein daakhil ho jatay hein.
13. Raat ko kacha gosht khulay aasman ke nichay le jao to churrailain chimmar jati hain.
14. Slapping a girl's forehead opens up her bakht and she'll get married soon.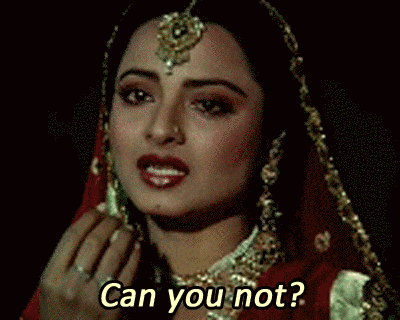 15. Shohar ka naam lo tou nikah toot jata hay.
(To be honest, that's easier than talaq talaq talaq, amirite?)
16. Kenchi khali chalanay se ghar mein laraiyan hoti hein.
17. Drinking milk after eating fish gives you vitiligo*.
*phool behri, for the unitiated.
18. Billii guzri, ab zarur kuch bura hoga.
19. Soye huay banday kay ooper sey taapo to uska qad chota reh jata hai. 20. Laptop lap mein rakhne se sperms damage ho jaate hain.
21. Plate main khana khatam karo warna shaitan kha lega.
22. Hichki a rahi hay pata nahi kon yaad kerraha hay.
23. Agar dou larkiyan aik saath koi baat bolain tou jo pehlay doosray ke baal khenchay gi us ka shohar ziada pyara hoga.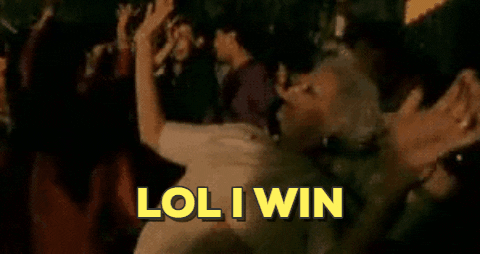 24. Drinking water after water-melon causes cholera.
25. Seeti bajanay se nahoosat phelti hai ghar main.
26. Agar khanay waqt tumhare sar pe dupatta na ho toh shaitaan tumhare sar pe pishi karta hay.
27. Agar kavva chatt par beth jaye tu koi ghar aane wala hay.
28. Mehendi jitni dark ho, tumhara shauhar utna tumse pyar karega.
29. Larki virgin na ho to uski chaal se pata chal jata hay.
30. If you pluck more than two eye lashes and you pray, your prayer will be fulfilled.
31. Juma wala din kapra ni dhona chahya rizq ma kammi hoti hay.
32. Doodh pilayi ke rasam ka bacha hua doodh kanwaro ko pilanay se unki shaadi jaldi ho jaati hai.
33. Paisay ginney se kum hojate hay.
34. Daubing perfume before sleep will make a jinn bone you in your sleep.
35. Takkar maar k thook phenkna zaruri hai warna seengh nikal ainge.
This post was inspired by this thread.
Do you have any myths that you want to debunk and we can add?
---
Cover Image via: tune.pk