Kylie Jenner ka Pakistani version
We've all done a double take when mistaking a random person on the street for someone we know or know of. It is said that a person has at least seven lookalikes somewhere in the world. How totally cool…Finding celebrity lookalikes is even better.
And that girl from Karachi who looks just like Alizay Feroze Khan?
Well, now we have found the best one so far… Drum roll, please
We bring to you our very own Kylie Jenner… 
Like WOW.
Ayy Kylie Jenner
Oh, she's not Kylie? Well, she most definitely looks like her, I mean just compare the two. Here's Kylie Jenner
And here's the lookalike
Kylie Jenner
Lookalike
You've got to admit, the resemblance is pretty uncanny…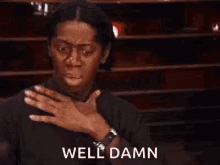 Our desi Kylie Jenner is actually Sadaf Jabbar – an anchor at ARY News digital.
She's from Karachi and how did we not find her before?
We swear we couldn't tell them apart if they were to stand beside each other.
Also, while she may not be exactly like Kylie Jenner, she sure knows how to live it up, ya know?
Homegirl's a traveler.
And she's gorgeous. So there's that.
It's safe to say that the resemblance between Sadaf and Kylie Jenner is not just uncanny…It's unnerving!
What do you think of the resemblance? Isn't it insane? Can you tell the difference? Let us know in the comments below!