Halloween is *almost* here and well people are getting super excited. A major part of the Halloween celebrations is deciding who you will go as to your parties. Year after year, we choose velayti characters and people to press up as, but this year we thought we'd suggest a few desi Halloween options:
1. 'Mankind's Angel'
This Halloween you have the chance to be mankind's angel, and that is one opportunity you just can't let go of. Let your hair loose and put on a fabulous (dare I say, angelic) looking sky blue gown. 2. The over enthusiastic TV show host
Go around in a brown shalwar kameez, aam in hand and ask everyone you pass, 'aam khayega, aam?' Good way to get their attention and also assess the level of aam love in the room
3. Eccentric fashion designer
Become a fashion genius this desi Halloween. You've made your impact on the ramp but now it's time to wow your fans with your own personal signature style. Short hair, big and bold glasses and a monotone outfit. That's all you need to become a fashion maestro, in the appearance department.
4. Phupho 
This is a relatively easy outfit to put together. You'll need a dupatta on your hear and glasses that you'll pull to the edge of your nose. Look at everyone in the party with an air of suspicion and then go around forcing yourselves into situations you're so NOT needed in.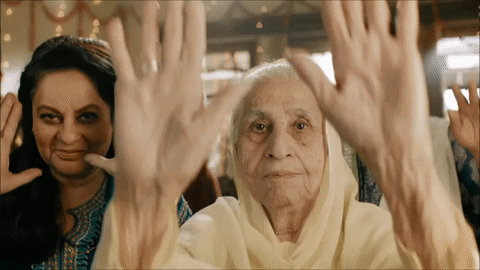 5. Your friendly neighborhood Rishta Aunty
The outfit remains the same, but the mannerisms change. Instead of bothering people, study them intently and go around making matches that no one else sees happening.
6. The political bhai!
A desi Halloween without politics? Is that even a Halloween worth remembering?
Wearing a jacket/blazer a few sizes larger than you to really achieve the Bhai affect. Oh, another must is the awaaz. Super deep, oh and you MUST stretch the end of your sentenceeeeeeeees.
7. That uncle you meet at every shaadi
There's always that ONE uncle you meet at dawats. They don't understand what personal space is and they'll forget the fact that you literally JUST met them. Bohut frank hotay hai ye. So yeah, an ill fitting shirt and totally mismatched pant added to that typical 'uncle' behavior' will complete the look.
8. Wadera Ka Beta
Come on, did you really think this list would be complete without this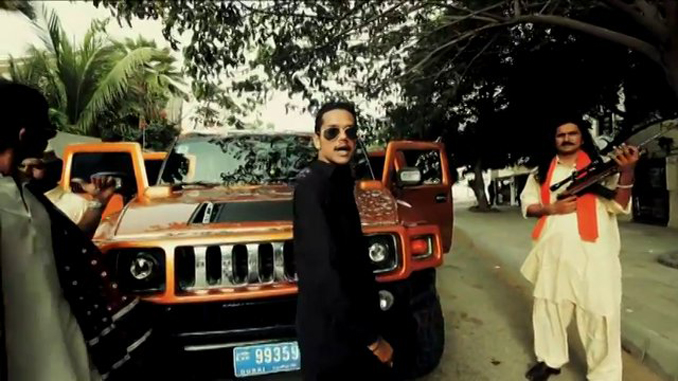 9. The Burger Bacha
There are some people in Pakistan who's hearts and mind belong in the West. These people are who we call 'burgers'. Your outfit if you choose this option should be branded shirts, stuff with an American eagle or a polo player on it, the more preferable. Walk around speaking in a weird accent and telling people about the first world problems you live with in a daily basis.
10. Pindi Bwoiyz 
Get to your party on a motorcycle, and remember to take off the silencer. Style your hair with a lot of gel and style yourself with obvious counterfeit products.
11. Maula Jutt
Now before you pull this one off, you need to do your research. You have got to learn how Maula Jutt speaks, how he thinks and yes even how he walks. Maula Jutt is going to be a hard one to pull off, but if done well, it will be super duper memorable.
12. Celebrity family
This is perfect costume for brothers to coordinate in. All you get to do is wear super tight t-shirts and a nice jacket on top. Oh yes, and don't forget to style up your hair and look sexy!
13. The girl in the white dress
We recently had a 'smoking hot controversy'. Keeping in line with that, maybe you and your bae could pull a couple outfit. The girl can wear a lovely white dress and the guy can put on a grey t-shirt and jeans. It will PERFECT!!
Let us know which one of these you'll be trying out this Halloween.