International publications are often lauded for their accuracy and efficiency. In fact, many people turn to these news outlets to stay updated on a daily basis. One such publication happens to be The Daily Mail.
The Daily Mail is a British tabloid newspaper. It's the second biggest-selling newspaper in the United Kingdom.
And on the internet, it's one of the most popular news outlets.
You'd think that a publication of that caliber would want to have its facts in order.
Especially since its reach is huge. However, the publication has frequently been accused of printing inaccurate stories.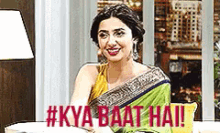 Now, according to Media Watch, The Daily Mail Australia misreported a Karachi robbery.
Basically, the location of the robbery was botched up in the reporting process. A Gulistan-e-Jauhar robbery was reported to have been one that took place in Ipswich. Ipswich happens to be an urban region in south-east Queensland, Australia.
Australia.
That's a whole different continent.
What is Media Watch, you ask?
Media Watch is one of Australia's most-watched media analysis television programs.
The program, currently presented by Paul Barry, critiques Australian media. In fact, their Facebook page clearly mentions the following: "Media Watch has built an unrivaled record of exposing media shenanigans since it first went to air in 1989."
Anyway, Media Watch called out the publication for the very same in this brutally sassy video.
The amount of shade thrown by the presenter is insane. You can watch the video here:
Geography lessons with the Daily Mail.

Posted by Media Watch on Dienstag, 17. Oktober 2017
Oh, and you actually get transcripts of what the presenter says. 
Let's be honest, it's pretty hilarious…
…and super sassy. 
"Hello, is anybody home?"
LOL.
Obviously, Media Watch's video caused a stir among the audience. Many were unhappy with The Daily Mail's sloppy reporting.
However, others believed the publication was spreading hate.
Some were glad Media Watch was calling out such happenings.
Some wondered how much of the news they consumed was truly accurate.
Basically, people were mad.
While it's hilarious to see such screw-ups, we have to keep in mind that such news items impact the way people view us as a race. It's easy to falsely report Asians wreaking havoc in a foreign country. However, when a high-caliber publication ignores the implications of such news items, that's something to worry about. Here's hoping we see less of this in the future. Or if we do, it's called out just as aptly as it was in this case by Media Watch.
What do you think of this? Share your thoughts in the comments below.