Whattay daarhi
For most of us, a good looking daarhi is pretty much equivalent to chocolate – it's pretty amazing. THAT being said, you can imagine our excitement when we stumbled upon this interesting Instagram that was all about these Pakistani gentlemen and their stories.
This interesting new Instagram celebrates the Pakistani gentlemen who're proudly flaunting their daarhi
View this post on Instagram
Suffice to say, ABSOLUTE DAARHI GOALS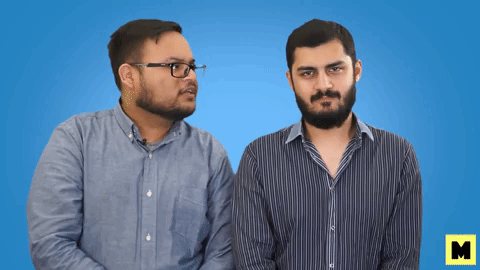 'Celebrating the beardassery of Pakistani men,' the Instagram profile has set out to document the most epic daarhi of Pakistani men because honestly, who does it better?
This one's beard is a deep ocean… don't get drowned 😉
'His beard is the father of Zeus.'
Can't. Even.
There's daarhi of all color, shapes and sizes
'His beard taught Gordon Ramsey how to cook.' BLESS.
Mind you, these aren't just a bunch of dudes with completely amazing daarhi, each. In fact, it's quite the opposite
Each person has their own unique background story. Whether it's going from a 9-5 desk job to a professional photographer, these dudes are pretty inspirational.
Just take Qasim Badshah here, for example. 'His beard is a highly trained assassin.' – Yeah, we're willing to risk it.
'His beard invented the reverse swinging yorker'
Not ENTIRELY sure what that means, but we're trying to find out.
'His beard was in a staring contest with the sun…The sun lost.'
JUST LOOK AT THAT ENERGY! Definitely coming in from the beard.
'His beard can do 2000 chin-ups.'
And we can't even do one…
We hope these pictures gave you the inspiration you needed to start off no-shave November or just getting that facial hair for wedding season. ~
Love what you saw? Share your daarhi with us.