A household staple for many Pakistanis, daal chawal is one of the most adorned lunch/dinner main dish.
Daal, in all its glory, with a splash of garam-a-garam pyaaz and mirch ka tarka is something out of this world.
Pair that with chawal and you have yourself a wholesome desi delight.
You can mix daal chawal in a wok.
And see them dance as they simmer. Mmmm.
TADA.
Could this get any more visually satisfying?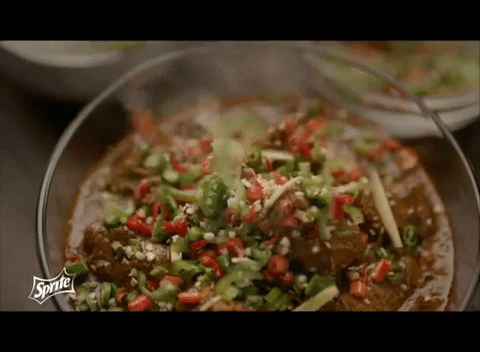 LOOK AT THIS PHOTO OF DAAL CHAWAL WITH SUCH A PRETTY, PRETTY, PRETTY SPLASH OF COLOR OH MY GAHHHH.
GET INSIDE MY TUMMY RIGHT NOW.
All hail.
True patriots will definitely get this.
And those who believe in the order of things.
But if you really can't decide, this is not so bad after all. 
Get your daal and chawal supplies and BON APPETIT.
Let us know if you love your daal chawal a certain way.
Cover image via: Eva