Summertime is rolling around and you Curly Sues know what that means: frizz, frizz, and more frizz!
No matter how much you condition or oil your hair, the summer heat just always makes your curly hair look messy and tangled. But those days are now behind you. Because I've got some tips for all those with curly hair that will change your life!
1. Shampoo only your scalp
We've all grown up learning that we're supposed to be shampooing the entire length of our hair, but it's really your oily scalp that needs to be stripped of the oils, not the rest of your hair! So to avoid removing the necessary oils of your hair, only focus on shampooing the scalp. Mind blown?
2. Shampoo without wetting your hair
To see results for Point 1, try shampooing your scalp without wetting your hair first. This will make sure only your scalp is actually getting shampooed. Then you can rinse it off.
3. Condition the ends
I usually use much more conditioner than I do shampoo. Conditioner returns the moisture back into your hair making it less dry and frizzy.
4. Put on oil at the ends
It's advised to use coconut oil, but any will do. While your hair is still wet from the shower, you can take a little bit of oil slather it on your hands, and scrunch the oil into your hair.
5. Don't brush your hair
Brushing your hair will open up the curls, you can finger-comb through your hair, which will make your hair look less messy and won't destroy your curls either!
6. Oil your hair on the weekends
Whenever you get any downtime, definitely oil your hair. It adds nutrients and makes your hair healthier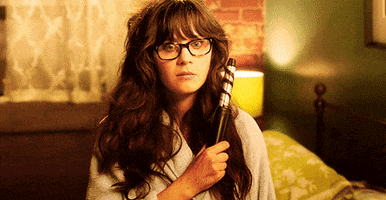 7. Trim
It's important to get a trim once every two months to make sure no split ends are present in your hair. This gives your hair a healthy, thick look and makes your curls more defined.
8. Less heat means less damage
Try to use straighteners rarely, and if you do use them make sure to use a heat-protecting spray before.
9. Try serums
If you still have trouble managing your curls, try anti-frizz serums.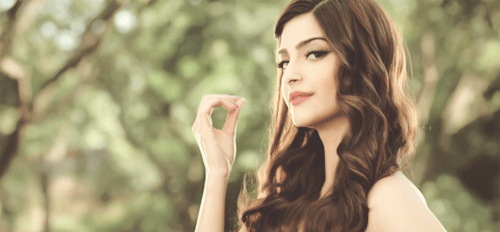 10. Comb your hair from the bottom up
Brush your hair before taking a shower, and brush starting from the bottom, then work your way up. it's easier and will take less time.
11. Use a shirt as a towel
Swapping a shirt for a towel refuses frizz and damage that can occur while drying your air. Make sure to let your hair air dry, you'll definitely get better curls than if you blow-dry your hair.
---
Cover image via style.pk