Every day we see the men around us struggling with the accepted norms of the saith culture in some corporations. It's nothing short of corporate slavery and needs to be dismantled at its very core.
If your father, brother, husband or a friend are among those men in corporate sector who suffer from job dissatisfaction, you probably would've heard them say something along the lines of "Sorry, had to stay after hours again", "8 baje tak tou bethna he parhta hai" or  "If I don't do overtime, they won't give me a good increment." Therefore, we talked to some Pakistani men in the corporate sector about this. Here's what they have to say about corporate slavery.
"Companies expect us to work overtime without compensation," says a 3D game Developer. 
They are expected to report at 9 am sharp and to pay a set amount of fine if they're more than 5 minutes late. Their pay is deducted according to the company's policy if they're late for three consecutive days. However, there is no mention of compensation for the overtime they have to add in every single day. The management doesn't even acknowledge that their employees are staying late.
He further informs that development of games implies that their immediate supervisor would carry out quality testing and remove bugs. It is natural that their supervisor is there with them to carry out his duties.
Most of the time they have to overstay is because the person responsible for the testing doesn't come in before 3 pm and starts working well after 4.
By the time they start calling for the daily report, it's already past 6.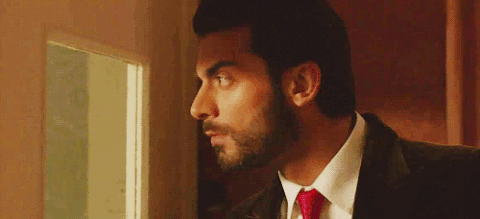 "It is an accepted norm to sit late in office till the boss/supervisor is in the office," says an MTO in a renowned textile company.
It doesn't matter if you are a male or a female, the company expects you to sit late in the office. He tells us that the usual time most of them leave is after 8 or 9 pm. The official timings for this job are 9am-5pm. Despite the fact that the commute is more than a couple hours every day, there's simply no concept of leaving the office on time. In fact, those who do observe official timings are looked down upon until the time they cave in and start to sit late. Only after the boss or supervisors decide to go home is considered the right time to wrap up and leave.
A few colleagues of the same company shared their own experiences. Turns out it's not unique to them, It's a fairly common practice in the corporate sector. Here's what they say about their job responsibilities:
"Supervisors/bosses expect us to do their personal chores from time to time. They expect us to stay in touch with them even outside the office."
"Companies with saith culture look down upon the employees who avail all leaves, leave on time and don't work during lunch hours"
It's simple. The more time an employee spends in the office, the more impact it has on his/her yearly increments, promotions and career growth. How do you fight a culture that values corporate slavery over work-life balance?
Office politics don't mix well with job transitions.
"It is unthinkable for most companies to even consider addressing the issues of an employee to retain them. It's especially hard for them to complete their notice period because they're treated as traitors." says an HR Manager & Business Analyst of a startup turned multinational corporation.
After struggling three years to keep up with his ever-increasing burden, he finally gave up and switched to another job. However, his transition was not an easy one. Originally hired as an HR manager, his responsibilities kept piling on including business analytics, content writing and sometimes even financial budgeting. He tells us that he found it very hard to fight the office politics. It wasn't just his own problem as two of his colleagues also left the company within weeks of his resignation.
Regarding the same situation, here's what they had to say:
"The workload is sometimes more than a single person can handle and the compensation is relatively low. The management expects us to have no other responsibilities than office work."
Companies all over the world are reducing their official times to increase employee productivity. However, our corporate sector is becoming more and more like a prison with stricter policies to further bend the shoulders of the employees.
"The management gives no relaxation to newly-turned fathers," says a Marketing Executive at a software house.
A newly turned father talked to us about the issues he had to face in his company because he wanted to take a few days to support his wife. The company not only flat out refused to give him a few days off, but he also had to face ridicule by his colleagues as his demand was not a common one. However, there were a few who supported him but couldn't do anything to help him out as the company didn't so much as mention paternity leave in their policy.
Here's what the men had to say about their organization:
"Even though leaves are allowed, we cannot avail them without raising an eyebrow. There's a limit to how many days we can take off even if the reason is genuine"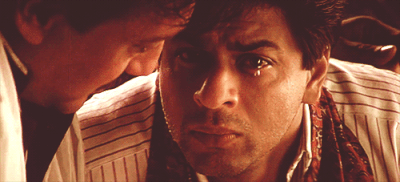 Companies expect their employees to commit to their jobs while disregarding their personal lives completely.
They often label the employees with the tag of unprofessional if they take a leave for family reasons. The rising trend of producing workaholics from the corporate machinery is most likely to damage the work-life balance in our society. Moreover, the dynamics of our corporate environment in future will change from healthy to degenerative in no time.
Corporate slavery has been stitched so seamlessly in the fabric of businesses that many of us have a hard time differentiating between our job duties and cultural norms of our companies.
So how can we make it better?
Step 1: Accept that this is a problem
"Understanding is the first step to acceptance, and only with acceptance can there be recovery." – J. K. Rowling.
It's a very simple step and yet so many people underestimate the power of acceptance. Only when we have accepted that these problems exist, can we move on to the next important step.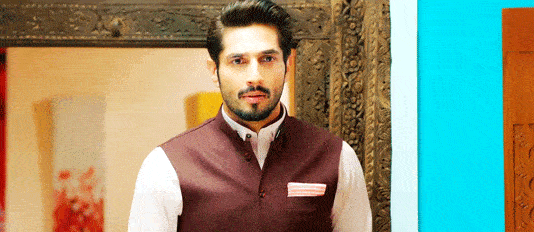 Step 2: Spreading awareness
"Throughout human history, our greatest leaders and thinkers have used the power of words to transform our emotions, to enlist us in their causes, and to shape the course of destiny. Words cannot only create emotions, they create actions. And from our actions flow the results of our lives." Tony Robbins.
An individual can, undoubtedly, recognize the existence of a problem. They can even create a difference by contributing to thoughtful discussions. However, the power of an influencer cannot be denied. They can shift the public view from rigid to a broader and balanced approach. To make a positive, healthier corporate environment it is necessary that we start taking action right now.
Every revolution starts somewhere.
Step 3: Practice what you preach
"The reality is that the only way change comes is when you lead by example." Anne Wojcicki.
Start-ups are becoming more common in Pakistan every year. A lot of them are launched by employees breaking away from a 9-6 chain of life, pursuing their goals. Or simply because they had had enough of the boss-employee relationships.
If you become the same kind of business owner as you hated in the past, you need to take a step back. Be mindful of what made you frustrated. Remember the reasons behind your dissatisfaction, and why you thought the work-life balance was important to you. Leading by example is likely to create a positive image of your business and brand name on the whole.
It's a win-win situation for all.
Play your part in dismantling the corporate slavery from its very roots. There's no doubt the society will pay you back in ways you can't imagine.
---
Cover image via dawn.com