Being a Pakistani, there are a few major things we can say we all know how to do fairly well. Besides just being amazing, hospitable and extremely funny people, we are exceptionally good at the following:
Sleep, eat, sleep and repeat.
Alhamdulillah.
We know it, you know it – it's a lifestyle and more than that, it's #PakistanStyle. When it comes to celebrating big events in our country, a midday nap is always customary. Besides decorating our homes and buying all the flags and phool jhariyan we can get our hands on, let's be real about one thing. Being the true Pakistani's we are – we all know the one thing we CANNOT wait to do this independence day is sleep.
Oh yes hunni, it's time to do what we do best, party hard and nap harder
Please observe:
Couch naps
Everyone know's the most awaami place to take a nap is on your couch. Napistan Zindabad.
Group naps
We love celebrating with friends and family, the more the merrier! Unless you snore. Bye.
Work naps, lolsy

Um hello? National holiday. Goodnight.
Oh wait, gotta eat lolsy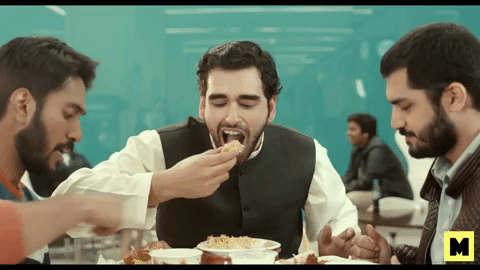 Okay anyway –
School naps
Naps tho dimagh keh liye achay hotain hai yaar, samjho.
Bananaps
At least he's not akela, get it?
Anywhere, anytime Table tops make v good bistars btw, just saying,
Cool logh hai hum
Cooler than ice my friends, cooler than ice.
YAH INDEPENDENCE DAAAAAY Haye, thak gaye
Lolsy – everyone deserves a nice long nap every now and then. Chauda Ugust hai yaaaaar!
Whether you're awake, asleep or falling asleep – whatever way you celebrate independence day, we wish you and our beloved country the greenest of greens and whitest of whites. Love you.
Happy Independence day friends! Goodnight.

Did you fall asleep while reading this? Do you actually stay up and active on independence day? Do you have a number of things you could be doing right now but will read this article and nap instead? (love you extra) Let us know in the comments below!
---
HEY FRIENDS, You may be reading this in bed and enjoying all of your lazy glory so why not stay cozy and shop from where you're sitting (or laying)? That's right lovelies, with Daraz's Independence sale – you've got plenty to be thankful for this independence day! Love you.
Check out the latest Daraz promotion here! This post has been sponsored by Daraz.