Burn baby burn.
The Anti-Narcotics Force (ANF) in Peshawar held a drug burning ceremony earlier this week in which a staggering 403 KG of drugs were burned.
It was pretty intense, and though the drug bust was a major feat,
The images from the burning ceremony literally looked like scenes from the most badass action movie of 2018.
LIKE, DAMN.
The images from the event have been going around social media and friends, it's pretty lit.
Get it? Cause of the fire?
Now THAT is a FIRE SELFIE.
BOOM.
(Too many fire references?)
This year, the drugs burned were measured to worth 673.115 million US dollars, including the recent burning ceremonies in Peshawar and Quetta.
According to Pakistani media, the drug bust cut into a major amount of goods seized by the ANF. Get this, the burned items included, "4143.960Kg Opium, 1572 Kg Morphine, 3481.242 Kg Heroin, 45120.438 Kg Hashish, 2.492 Kg Cocaine, 1621.349 Kg Amphetamine, 45.673 Kg Methamphetamine, 1.543 Kg Ecstasy Tablets, 92.370 Kg Xanax Tablets, 71.400 Kg Pranax Tablets, 57.027 Kg Cannabis, 8 Kg Poppy Straw and Precursor Chemical comprising 4283 Litres Acetic Anhydride, 3700 Litres Sulfuric Acid, 450 Litres Hydrochloric Acid, 6977 Litres Acetone, 114 Litres Ketamine and 65 Kg Crystal."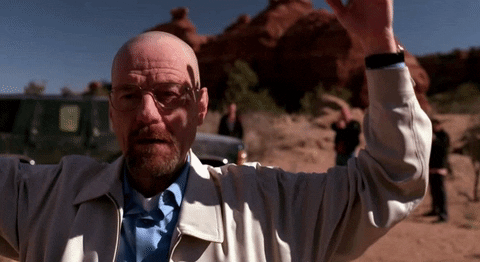 Honestly, literally can't even pronounce most of these drug names but WOW. Who knew Pakistanis were that adamant on gathering these many party favors. And just btw, this was all accumulated in 2018 alone and apart from all the goods, they were successful in freezing assets worth over 39 million Pakistani Rupees.
Quite a badass year for ANF and these pictures are just the cherries on top of it all.
Looks like a scene from a Hollywood movie but this is actually officer Rafia Baig & colleagues at Anti Narcotics Force @anfpak celebrating drug burning ceremony in Peshawar, Pakistan. pic.twitter.com/ck3WEvdK1e

— Islamabad Scene (@IslamabadScene) October 24, 2018
#ANF Girls In Action At Peshawar #Burning Drugs pic.twitter.com/WwujKGTfhT

— 🤺☘️ (@MagrrMuch) October 24, 2018
Looks like a scene from a hollywood movie but this is actually officer Rafia Baig & colleagues at ANF celebrating drug burning ceremony in Peshawar, Pakistan 👊 pic.twitter.com/LIJR1KnDlR

— طيب ابو عبير (@JTayyab) October 26, 2018
A Pakistani Anti-Narcotic Force aka (ANF) Selfie Besides A Burning Pile Of Drugs Seized In Raids 🔥
Outside of Peshawar pic.twitter.com/hMuJ29DlVB

— Montana 🕊⚔️🕊 (@Montana_Is_Mine) October 25, 2018
Whole new appreciation for the Anti-Narcotics Force in Pakistan and honestly this article isn't even sponsored, they just seem so badass.
Also, lmao, before we drift off to other parts of the Internet, take a look at this throwback of a drug burning ceremony from a couple of years ago.
Literally crying laughing. Happy Friday everyone! Let us know what you think in the comments below! Love you.
---
Cover photo source: @IslamabadScene Via Twitter