Boxer Amir Khan, along with his lovely wife Faryal, is in Saudi Arabia for performing Umrah. While they're at it, they are also enjoying the local culture and hospitality. Since Saudi Arabia has a strict dress code, they both decided to enjoy their stay in Saudi style.
Faryal, who accompanied her husband on the trip, went all in with her modest dress code and damn, she looks so fly
Living for that LV scarf and the oomph in this look *wipes away tears of joy*. Who knew an abaya could look as hot as everything else.
On the other hand, our homie Amir went for a more "traditional Arab" approach.
Shiehk Amir Khan #SaudiArabia pic.twitter.com/dwZHFqrMbn

— Amir Khan (@amirkingkhan) November 13, 2018
Okay so while both of them look super fine, can we please talk about Amir's caption? 
So at first, the caption seems harmless and innocent. A normal young lad sharing his props for the world with a funny comment, haina?
Lol, WRONG! Please read the caption again.
Acha okay, not that big of a deal you think. But these tweets might change your mind.
For a man who was awarded an honarary degree from @BoltonUni, you can't even spell the word 'Sheikh'. Says it all. #AcademiaIsEarnedNotGiven #JustSaying

— Ray Verma (@rayverma) November 14, 2018
Wait, lol whaaaat?
Okay so, I get it. "Sheikh" is a pretty easy word to spell. It doesn't have grammatical contraptions like the words: Piece, or conscience. I mean pretty easy, S-H-E-I-K-H!
So, as always, Grammar Nazi's had their shots ready and loaded before Amir could even say "Typo"
Not even autocorrect can save this guy https://t.co/tqhCJenxH4

— Arefin (@OFFICIALiArefin) November 14, 2018
I am pretty sure, autocorrect doesn't have "sheikh" in the dictionary but okay.
 And it seems like this isn't the first time Amir has ruffled some feather for the grammar nazis.
Bro how do you misspell everything you ever type. Do you need help

— Shakib (@Ullahminati) November 14, 2018
He has been getting roasted for his English in the past too.
Exhibit A:
I'm guessing neither of them 2 were English teachers.

— Atif (@Latif_Official) November 9, 2018
Exhibit B:
Look how amir khan spelt anthony crolla😂😂😂😂😂😂😂😂 pic.twitter.com/ipEOIWcN2e

— Amir Hussain 🇵🇰 (@AmirHussain___) November 11, 2018
 And now people are legit confused if this is a joke or if he's really that challenged in terms of spelling.
Can't tell if he genuinely makes these mistakes or does it on purpose now loool

— ~ (@Okcooks) November 14, 2018
Same.
You're spelling stuff wrong on purpose now aren't you lad

— Aswin (@MuttonRolls) November 14, 2018
And then there were the puns.
Did the shiehk shake your hand while drinking a shake which gave him cold shakes (or is it shiehk???!!!???)

— Asif Patel (@princeofkolavna) November 15, 2018
Honestly, the puns are funnier than Amir's typos.
@SpecialKBrook look Amir is shiehking already #toshook4brook

— Mark Gaeta (@markgaeta) November 14, 2018
The comment of the year award goes to:
اسکی ٹھیک بیوی بستی کرتی ہے

— NAYA PAKISTAN (@Malang_tera) November 15, 2018
Dude, why.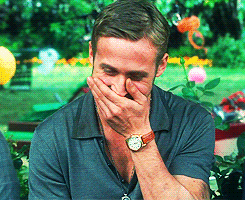 Amir's got others confused too
Is that even spelt correct?

— Zed Fazil (@zfazil) November 14, 2018
No, it isn't.
Hey Mr perfectionist, its sheikh, not shiehk….correct it please…

— Sirajus Salehin (@Salehin65560986) November 15, 2018
Looks like Amir took the "I before E, except after C" rule way too seriously. At the end, it's just a typo guys, stop giving him so much crap for it.