This is what happens when your air your dirty laundry in public, kids. 
Boxer Amir Khan always manages to land himself in the news one way or another
Whether it is because of his infamous family drama which always unfolds publicly or rumours of him cheating yet again on his wife, Faryal Makhdoom.
While he was born and brought up in the UK, Amir has not forgotten his Pakistani roots and visits the country a lot. And while he is here, he is known to do quite a bit of work to make the lives of people and communities better.
Amir Khan and his wife Faryal Makhdoom are currently in Pakistan, today they visited the Wagha Border.
Amir talked to the press after the occasion as one usually does, if one is a multi-millionaire sportsman known around the world
Amir talked about a lot of things, such as how he has established a boxing academy in Islamabad but wants to make one in Lahore as well. In his interview to the press, he stated that Nawaz Sharif promised to build him the academy in Lahore but it never came into fruition but he is hoping Imran Khan will step up considering he was a sportsman himself and knows the importance of sport.
And of course, a reporter addressed the elephant in the room asked him about his family drama. I mean how could he not?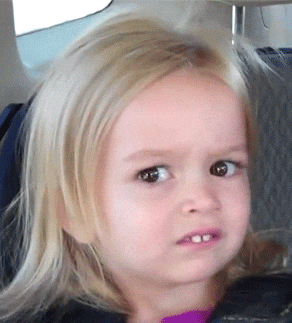 Considering it was all in the public eye. He commented on how happy Amir and Faryal looked together and whether all was well now. Amir Khan was quick to answer the awkward question by confirming that both he and his wife were happy.
The question immediately made Amir awkward, his body language, in the video, makes his discomfort evident, the man starts scratching his beard all of a sudden!
With both hands!
Woah.
Oblivious to his discomfort the reporter goes on and asks whether Amir thought the issues in his marital life were planned by their in-laws?!
I mean, saas-bahu drama chal raha hai?
All of this unfolded while Faryal stood right next to Amir and seemed to be trying very hard to control her laughter
But Amir handled the intrusive question pretty well and thankfully another reporter stepped in and asked a general question about his experience of the Wagha Border.
And to top it all off, Amir also gave a challenge to all Indian boxers to fight him because he knew none of them could defeat him. Woah. So much happened in an interview which only lasted a few minutes.
But anyway, damn, that was awkward. Imagine being asked about your marital problems where ever you go. Can't relate because I am not married.
You can watch Amir's interview clip here:
Boxer Amir Khan addresses the media in Lahore

Gepostet von Express Tribune am Montag, 29. Oktober 2018
What do you think about this entire interview? Let us know in the comments.
---
Cover Image Source: Express Tribune via Facebook.com