If you're Pakistani, or any shade of brown, you know how important of a role Bollywood plays in our lives. Of course, this can be a bit of a struggle if you are not particularly in love with Bollywood, don't worry, you're not alone.
Not all of us love Bollywood but because the world is in love with it, it's easy to feel a little left out of the loop.
SO, here is the key to end your Bollywood FOMO, friends:
1. Munna Bhai MBBS Munna Bhai MBBS is one of the cult classics of Hindi cinema. The story of how a thug pretends to be a doctor to get accepted by his parents, the film takes you on a journey where Munna struggles to find respect in his father's eyes, and his journey to find love.
2. Khalnayak Khalnayak is the story of a convict and how a man turned to crime due to poverty and being misled. The film is a mixture of action, drama and romance. What more can you ask for?
3. Bobby The ultimate sweetheart movie, Bobby, was Rishi Kapoor's debut as a leading actor. Giving us timeless classics like Hum Tum Ek Kamre Mein Bandh Houn, Na Maangoun Sona Chaandi and Main Shayar Tau Nahi, the film still remains a top favorite for many.
4. Mera Naam Joker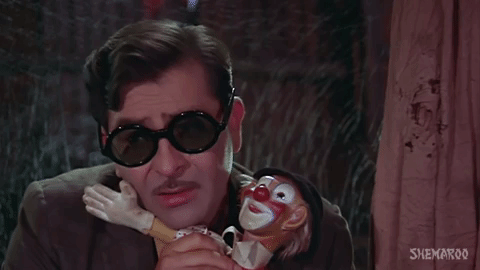 The actual debut of Rishi Kapoor, Mera Naam Joker is the story of a clown that must make his audience laugh, no matter how broken he is on the inside.
5. Disco Dancer
Disco Dancer was the film that made shiny jackets and tight pants cool, again. With Mithun Da rocking it out in flares to music that's still on our playlists, the film is a definite must-watch.
6. Sholay Of Thakur, Basanti, Jai and Veeru, Sholay is one film that everyone has either seen or at least knows a few iconic dialogues out of.
7. Mughal-e-Azam Imagine a film being so amazing they went back, recolored it, and released it all over again. Mughal-e-Azam was that and so much more.
8. Andaz Apna Apna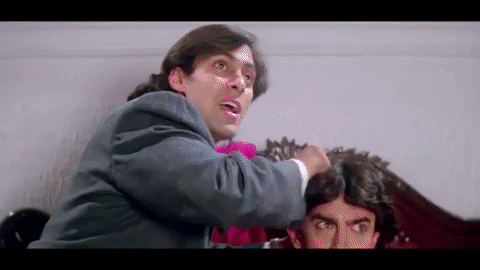 Well, if you haven't already seen Andaz Apna Apna, do you really have a soul? In the ultimate Bollywood comedy, Aamir Khan and Salman Khan make us cry laughing, with their funny antics and a not-so-complicated complicated story.
9. Qayamat Se Qayamat Tak Back when Aamir Khan used to play roles that didn't involve social messages, or break some form of stereotype or the other, he was a very highly sought after leading hero. He'd made women giddy with love, and men would swoon their lady loves with songs from this movie.
10. Dil Se..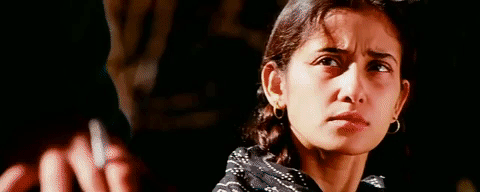 The ultimate heartbreaker, Dil Se.. was set amidst the insurgency in Northeast India. It is a story of unrequited love between two people who couldn't be more different than each other.
11. Aandhi Rumored to have been based on the lives Indira Gandhi, Aandhi is the story of an estranged couple meeting after a while.
12. Khamoshi What happens when a patient in a psychiatric ward, suffering from mania starts being taken care of by a nurse who gets too attached to her patients?
13. Devdas This classic was made and remade in two different eras of Bollywood, both with the reigning kings of the industry.
14. Dilwale Dulhania Le Jayenge The iconic, the legendary, the beautiful Dilwale Dulhaniya Lejayeinge, is a bible for anyone who's in love with Bollywood. Possibly one of the few movies to have had tributes paid to it as many times as it has. It's also been recreated countless times in Bollywood, with movies like Humpty Sharma Ki Dulhaniya openly labelling themselves as tributes to this gem of a film.
15. Kal Ho Naa Ho
Keep your tissues handy while watching this one. The story of how Aman, a terminally ill man, seeks to sort out all issues around him and spread happiness wherever he goes. Well, he succeeds. He brings together a family that had been torn apart for years. He spreads joy and laughter all around him. And he helps people find love.
16. Kabhi Khushi Kabhie Gham Karan Johar's shining moment in Hindi cinema, K3G is the biggest family movie to have ever come out of Bollywood (all biases intended). A story of an elite family crossing paths with an underprivileged one. A brother's quest to find out the truth about his family. And a son's struggle to regain the love he's lost, Kabhi Khushi Kabhie Gham is a story we'll all find parts of ourselves in, as well.
17. Amar Akbar Anthony The story of how three brothers are separated from their mother and each other at a very, very young age, who grow up in households with different religions cross paths again – with each other and their mum.
18. Lagaan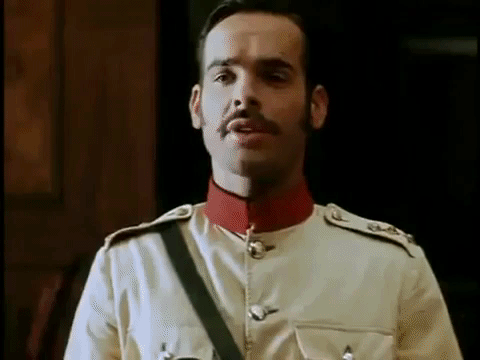 Set in the middle of British colonialism, Lagaan is a film that showed the Indian side of the events that took place before the Indo-Pak Partition. A film about politics, cricket and love, it takes us on a crazy ride, full of emotions.
19. Dil Chahta Hai Dil Chahta Hai is the ultimate road-trip movie where three friends embark on a journey to Goa and one of self-discovery. It takes us through their lives and their struggles, showing us that basically Sameer, Akaash, and Sid are basically all of us.
20. Rang De Basanti Another banger from Aamir Khan about friendship and self-discovery, Rang De Basanti is an absolute classic. How a group of friends who didn't care for much in their lives apart from chilling out, set on a mission to find the truth.
21. Anand
Disclaimer: this film is going to make you feel a lot of things. A man suffering from lymphocercoma of the intestine, visits a cancer specialist in Mumbai. But not to get treated, he just truly wants to live before he dies. It's like Anand says 'Babu Moshai, zindagi lambi nahi, bari honi chahiye'.
22. Amar Prem Rajesh Khanna and Sharmila Tagore take you on a beautiful journey with Anand Babu and Pushpa. When a girl is thrown out of her house and sold into prostitution and has a businessman fall in love with her. When she takes her neighbour's son in and gives him love as her own. When she's separated from the man she loves. That's when Amar Prem comes into being.
23. Rajneeti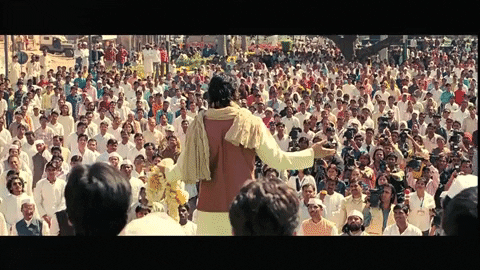 A political family caught in an internal struggle of power, corruption and external threats. Rajneeti is one of the most intense films to have ever come out of Bollywood. With a star cast ensemble, the film will change your perspective on political families altogether.
We hope this list will do you some good and get your Bollywood obsessed friends off your backs. Love you.
Have any movies that you think we missed out on? Have you seen these already? Are you obsessed with Bollywood and just came to make sure you had seen all of these? Let us know in the comments section below.
---
Cover image via: Yash Raj Films