Your birthday is the best day EVER!  Everyone showers you with love (and more importantly, gifts). Sometimes however, you don't get the gift you asked for and you're left kind of disappointed.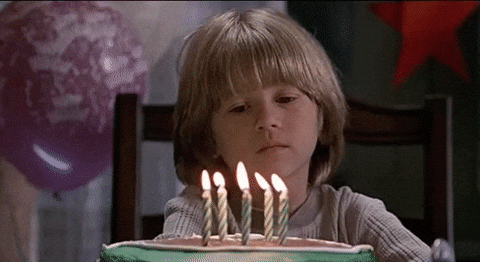 Determined to save her birthday from such gham, a Pakistani girl decided to draw up a 'legally binding' contract for her parents to sign. 
My sister created this official Birthday gift contract for our parents. It's the best thing you guys will read today. pic.twitter.com/l7w7mPJf3I

— Zain (@ZainTaufique) July 14, 2017
She's made it clear that there is no backing out. 
Reminding her parents of their obligations like a pro
She's making sure all her bases are covered with making them sign for a SECOND time 
As you can see, it seems like Uncle Jee has tampered with the contract. We see you and we won't let this injustice go
And lastly, she ends the contract with strong emotional blackmailing 
People on twitter were making career choices for the birthday girl to-be
she'll be a lawyer one day ?

— SKI (@TweetsomeGUY) July 15, 2017
And some noticed the 'tampering' by Boss AF daddy:
Hahahahah how your dad changed it to 0.5000 rps.

— HK. (@ihaffsah) July 14, 2017
People also noticed how Amma Jee was completely ghayab from the scene
Mother hasn't signed yet

— Amna Khalid (@amnakm) July 14, 2017
And the rest appreciated how well-written it was. 10/10
That handwriting was an absolute pleasure to read!

— Abdullah Saad (@kursed) July 15, 2017
It doesn't matter how old you are; if you're birthday is coming up, draw up a legally binding contract and get the gifts you all want.
As for the birthday girl in this case, here's hoping she gets whatever she wants because she clearly deserves it. Humein pehle kyu nahin aye aisay ideas? 
---
Cover Photo Courtesy: KashifQadri.com