It's summer, everyone's got a little down time and you and your friends finally have the time for some dinner plans. Meet your best girlfriends for a good lunch, take your parents out for dinner or wake up subha subha for nashta with the guys – simple!
Lol jk.
We all know making dinner plans causes nothing but tears, broken dreams and probably ending up at the same restaurant you always go to (nunless you have KhanaBaaz heuheuheu).
So if you've ever been given the task to pick the place to eat out with your friends, here are some of the struggles you've definitely faced:
1. Finding a place everyone actually likes
'Haan, kuch bhee kha loun gii," is the biggest. lie. ever. Finding a place to eat that everyone actually likes is like trying to find a needle in a haystack. Next thing you know someone's like "naheen yaar, Chinese naheen", "Desi khana kal khaya tha aaj kuch aur khana hai", "Koi naee jagga chall tay hein". You get what I'm saying.
2. Location, location, location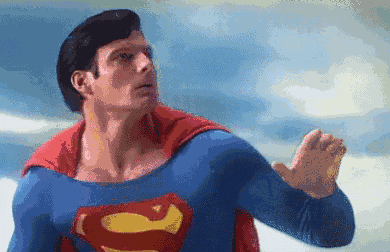 Trying to get someone from Defence to try and leave their neighborhood? Good luck with that.
*Pssst*  Try Khanabaaz, it's a pretty cool app that will solve all your problems. Pakka promise.
3. Finding a restaurant where the bathroom is…well not unpleasant. No shame in having cleanliness concerns. Rule of thumb? If the bathroom isn't clean, the kitchen may not be so clean either. Sochna. 
4. Crowd acha hona chahiye 
Good restaurants = good crowd. Period.
People don't really want to run into their family when they go out with their. Oopar sai being a girl in Pakistan is tough enough as it is, dinner with your guy friends is a lot more fun without judgmental stares from Phupo jaan. Orrr, if you're going out with your family, you don't want to end up being at a place where teenagers go to be loud
5. No smoking please? Okay so smoking is horrible, so finding a good place to eat with a proper smoking section can be an uphill battle to say the least.
6. Cuisine shuisine Chinese? Japanese? Italian? Continental? Desi? Lebanese? The point is, trying to find good restaurants with these cuisines is like driving your car RIGHT INTO STRUGGLE CITY.
7. Reservations
Even when you finally decide on a place, getting reservations for you and your friends never works out. Half of our restaurants say they have limited seating and end up being empty or in traditional Pakistani fashion, everyone shows up too late to even make the time in the first place. MashAllah.
8. Food quantities, bhookay hain bhai Why is it that the places with the largest bill always serve the smallest of quantities?
9. Saaaaaf please There's nothing worse than going to a place to have dinner and finding a long black hair in your food. Especially when you're a boy with short black hair. Not what you ordered I'm guessing.
10. Money money money Not all of us can afford to go to the most expensive restaurants every day. Finding a reasonable place to eat with your work friends that doesn't rip your wallet apart is V NECESSARY.
11. Trying out new places "Aaj aik new jaga na jaien?" ALSO THE BIGGEST LIE EVER TOLD. Everyone always wants to go somewhere new and after hours of talking about it, you end going to the place you go every week. Great. If you're looking for cool new places around your city with top notch reviews. KhanaBaaz is your man.
12. Reviews
THE INTERNET LIES! Reviews online are not always accurate (and sometimes paid). Either that or they're just weird random comments by tharki boiz everywhere…
13. Losing your appetite and deciding not to go anywhere
A tale as old as time.
Let us know if we missed something!
Pssst. One more thing…we realized this struggle can often hold us back from having a good time on the weekend. So to help deal with this problem, we're working on a new app, KhaanaBaaz, to help you and your friends find the right place to eat.
After all, a good meal can change the world. NOM NOM NOM NOM.