You guys remember how in Harry Potter and The Order of The Phoenix, there was this one scene that basically reminded us of desi schools?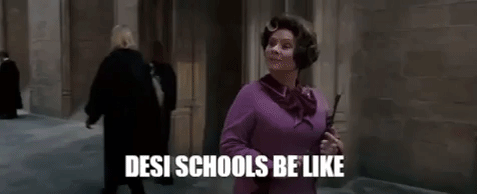 Yep, Dolores Umbridge is a perfect representation of how Bahria University, Karachi plans on controlling its students.
I mean can students ever catch a break from being treated like barbarians who, if let out of zanjeerain, will wreak havoc? Dear institutes, hum jaanwar nahin hain. Majority of us work our asses off to get into reputable universities, only to be treated like humein hormones control karne nahi aatey. Matlab koi izzat hee nahi hai. 
Keeping that in mind, let's go over this document, which has literally everyone going, "matlab kuch bhi?"
Yes, you've read that right. The admin over at Bahria University allegedly wants a six-inch gap between people of the opposite genders. Rulers pakro bhaiyo aur behno aur hojao ruswai kay liye tayaar.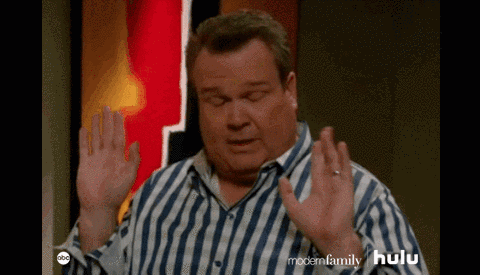 Additionally, this document states that "touching of males and females" is forbidden. 
Hmm, okay. No high-fives? Hugs out of the question? Khair hai. BUT THEN. There's a fine if you touch someone of the opposite gender. What if someone's falling and they need a helping hand? Or, what if they bump into someone? Matlab, seedha fine? That's not – wait for it – fine. Heh.
We're not the only ones surprised by this. It made it to the news.
Meanwhile in #BahriaUniversity, #Karachi ?6 inches distance is mandatory for Boys and Girls during conversation – Video Courtesy: #24News

Gepostet von Karachi – The City Of Lights am Freitag, 18. Mai 2018
And of course, humarey hum-watanon ne bhi iss post ko nahi chora. Commenters went all in. 
This bhai saab was (understandably) completely dumbfounded:
It takes its time to sink in, brother.
Concern was expressed for students from the university sharing the document with sassy captions:
All I'm gonna say is that the beauty of being human lies in caring for one another.
Aakhir main, kuch log daranay pe utar aye:
Khair, humaray pyaare university walo, don't you think it's high time we start getting treated like civilized human beings and not bigri hui bakriyaan?
Please understand that we love keeping our personal space just as much (if not more) as you want us to. And sahi hai, given the current climate, it's better to be safe than sorry. But yeh six inches ka kya chakkar hai?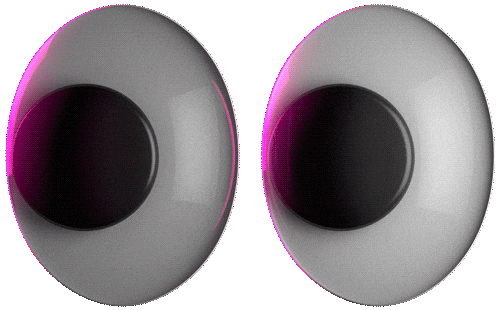 What are your thoughts on this matter? Let us know in the comments.
---