This badass female magistrate is the queen we need right now.
The name Qurutulain Wazir might not be familiar to you, but it might be a good idea to commit the name to memory from now on.
Qurutulain happens to be the first female magistrate for the Cantonment Board of Peshawar. She hails from South Waziristan and has made history by being appointed for the position.
She is clearly paving the way for women in such roles which are considered widely to be male-centric.
Recently an image of Qurutulain supervising an anti-encroachment operating started making rounds on the internet
Quratulain Wazir, magistrate of Peshawar Cantonment Board observing the anti-encroachment operation.#likeaboss pic.twitter.com/KktByIXNSg

— Shamila Ghyas (@ShamilaGhyas) August 3, 2018
In the image, she can be seen chilling in the back of a pickup truck, silently confident because she knows shes a BOSS and can do her job well.
Honestly, the picture oozes confidence and we're here for it!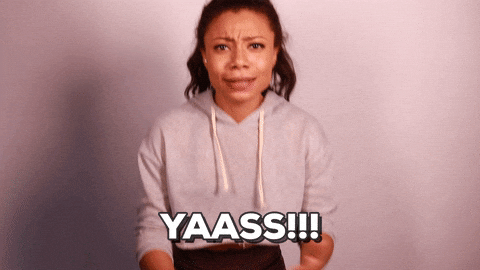 And other people think so too
This looks like an action movie scene.

— INAM (@MADEERpk) August 4, 2018
CHEETI

— nazar ul islam (@nazarulislam71) August 3, 2018
This isn't a Pashto film scene bt CantonmentBoardPeshawar's first ever female magistrate Miss QuratulAin Wazir overseeing an anti-encroachment drive. This is what bureaucracy has 2 do! Rough nd tough resilience nd this is what women empowerment is all about!
Respect for the lady! pic.twitter.com/hzt7dP8TDm

— Maan Imran Khan (@MaanImranKhan) August 3, 2018
Qurutulain is very serious about her job and is well known and respected in her area
The people think she's doing a great job and are pretty happy with her.
And as for Qurutulain Wazir herself, she says she is on a mission to make spaces safer for women. In an interview to a news outlet, she talked about fighting encroachment and also ensuring that harassment of women is curbed in public spaces because she wants to make women feel safe in the marketplace.
And honestly, what a HERO.
Badass shot of Magistrate of the Peshawar cantonment region Quratulain Wazir. This was taken a couple of days ago while she was supervising a clearance operation against illegal encroachments in #Peshawar . #WomenEmpowerment . #NayaPakistan pic.twitter.com/5PZx0M5wCl

— Azfar Rizvi (@AzfarRizvi) August 4, 2018
In a country like ours, where public spaces are largely dominated by men and harassment of women in public is a major issue, we need more women in powerful positions to make policy and implement laws so that public spaces are more welcoming and safer for women.
Only a woman can truly understand what other women go through, and it's evident that Qurutulain Wazir has her priorities set because of that.
Good luck to Qurutulain Wazir, and hopefully she might have paved the way for more and more women to join the public sector in such positions and make Pakistan a better place for everyone!
What do you think of Qurutulain Wazir and the job she is doing? Let us know in the comments.
---
Cover Image Source: @maanimrankhan / Twitter