I've said this a million times before, and I'll say it again. I am a Bollywood fan.
You could probably sit me down in front of a television screen with Bollywood movies playing and I'd remain seated for a ridiculously long amount of time. However, over the years, I've come to realize that the Bollywood characters we grew up loving are pretty flawed. Let's just go over just a short list of these characters, shall we?
Rahul: Kuch Kuch Hota Hai
Rahul is a cheater, he is a cheater, he is a cheater, CHEATER. 
-An Ancient Anjali Proverb.
Well, I hate to break it to you, but this lovable tool wasn't just a cheater – he was kind of a tool overall. Let's recap a bit:
He tries to shame Tina for being out of touch with her culture, except it backfires gloriously. Also, he's a bully.
He doesn't really keep in touch with his supposed best friend after getting the girl he wants.
He falls in love with the now-engaged best friend who's pretty much undergone a personality transplant.
Oh, and he takes over some other dude's marriage, guests, catering, and BRIDE. While the same dude is present at what was going to be his own wedding. That's straight up traumatizing.
Anjali: Kuch Kuch Hota Hai
I get it, Anjali. You wanted some of Rahul's irresistible man-child charms. But to change who you are as a person and conform to society's standards by losing your own personality? Just to move on in life (which you failed to do?)
Come on, girl. You're better than that. Pre-personality transplant Anjali was legit.
Raj: Dilwale Dhulaniya Le Jayenge
I don't get what we loved about him. Was it his disrespect towards an elder man trying to make a living? Is it the fact that he practically harasses Simran throughout the Europe tour? Oh, or that hilarious bit where he implies they had sex and gets mad at her when she freaks out?
Maybe it's when he shows up out of the blue days before her wedding and hatches an elaborate scheme that has more holes than his own sketchy background story. Raj was a mess. But hey, dhulaniya legaya, so I guess we're all happy.
Sonu and Monu: Haseena Maan Jaayegi
Ah, yes. The early perpetrators of the notion that consent doesn't mean shit and no means yes. Remember how they lied to an entire family, impersonated an individual who didn't exist, killed off said individual as a result and – oh – threatened girls into liking them back?
True heroes of our time.
Naina: Kal Ho Na Ho
Yes, we felt terrible for her. She lived in a tumultuous household and had to keep shit together, which was a lot to ask of a young woman. Let's just keep aside the fact that she was annoying and whiny. Can we talk about how she basically kept Rohit around as a backup plan while fawning over Aman? To the point where the narration of the entire story is done many, many years after his death.
Poor Rohit deserved better.
Also, she didn't believe in self-love. In fact, she shamed Sweetu relentlessly for her diet and tried to make her feel like shit. Thankfully, all that negativity rolled off Sweetu without doing much damage. Matlab, Naina was basically a backward desi aunty in the making.
Literally everyone in Mohabattein
Haye, where do I begin? Okay, let's do this. *cracks knuckles*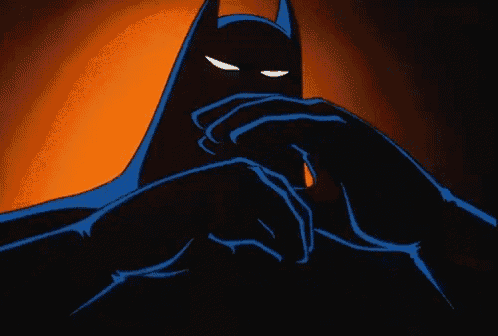 The school's run by a man who basically believed his daughter was his property and couldn't love whoever she wanted to love. Nice.
Said daughter decides that the most logical thing to do is suicide in front of her father in the most dramatic way. Like, really? You're going to leave an old man traumatized because he didn't let you be with some guy? Whatever happened to talking shit out?
Dumb, dumber and dumbest – my bad – Sameer, Karan and Vicky, were horny little toads trying to get laid. Sameer didn't understand the concept of being in the friend zone. Karan didn't understand a widow's trauma. And Vicky, well. I doubt he understood much.
Saved the best for last. Raj Aryan was practically driven by revenge. He didn't believe in teaching his students the idea of consent or boundaries. He was basically YOLO-ing through life and passed on that message to three impressionable kids who followed him blindly. He needed therapy FOR SURE because he saw his dead girlfriend everywhere. And he practically unhinged an old man to the point where he breaks down in front of an entire school.
Mohabattein. Sure. Totally apt title.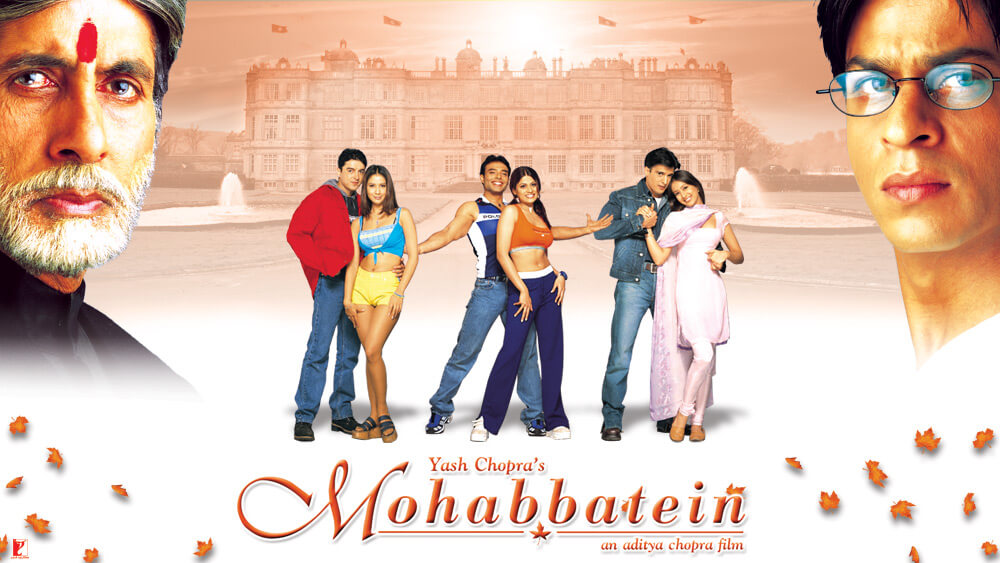 Jadoo: Koi…Mil Gaya
Okay, yes. There's an alien on this list. but he's an integral part of Bollywood, okay? I get it, he's desi E.T. And he was cute AF. But he could have been such a cool character. Instead, Jadoo chooses to change Rohit's entire genetic makeup to make him more likable. And to get him laid. Not cool, yaar. 
So, these are just a few of the countless backward Bollywood characters that we grew up loving. Aur bhi hain, of course. It's Bollywood. Kaafi honge. However, it becomes imperative to analyze the factors that have contributed to shaping our minds into what they are today. And let's face it – whether we like it or not – we're Bollywood junkies. And these movies have shaped our perspectives in many ways.
Let us know of more characters you'd like us to talk about in the comments below.
---
Cover image via Yash Raj Films