Hoo boy, it's been a long ride. From cute pregnancy announcements…
…to adorable photoshoots…
…to fake news of the baby being born…
We will do a proper announcement when the kid decides to arrive, please keep us in your Duas (and don't believe everything you see/read on the internet please!) 🙏🏼

— Shoaib Malik 🇵🇰 (@realshoaibmalik) October 14, 2018
…to random memes…
Leaked picture of #BabyMirzaMalik pic.twitter.com/ckhFoUv2W9

— Amer (@aamer7188) October 30, 2018
…to baby Mirza-Malik's actual arrival into the world earlier today – it's been quite a rollercoaster. 
Excited to announce: Its a boy, and my girl is doing great and keeping strong as usual #Alhumdulilah. Thank you for the wishes and Duas, we are humbled 🙏🏼 #BabyMirzaMalik 👼🏼

— Shoaib Malik 🇵🇰 (@realshoaibmalik) October 30, 2018
While the entire world is busy celebrating the arrival of the little angel, Shoaib Malik has been kind enough to let the world know of baby Mirza-Malik's name. Yep, they work fast, people. Here it is…
*DRUMROLL*
Thank you from the bottom of our heart to everyone for the wishes from Sania and I, and our families.

Our son's name is Izhaan ❤️ #BabyMirzaMalik 👼🏼 https://t.co/F7bPCnGnL6

— Shoaib Malik 🇵🇰 (@realshoaibmalik) October 30, 2018
BABY MIRZA-MALIK HAS BEEN NAMED IZHAAN.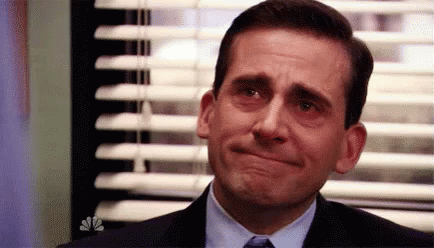 While we had no qualms calling the little guy baby Mirza-Malik, it's cool that we can finally address him by his name. Also, what a cute name? I mean, a lot of fans are probably going to start naming their kids Izhaan now. In India AND Pakistan. So I guess we have that to look forward to. Will Izhaan be the sports-world-version of Taimur Ali Khan? Who knows. Time will tell.
Anyway, news of Shoaib Malik announcing the baby's name spread far and wide. And people are already sending in their best wishes. 
May Allah Almighty bless him with good health n protect him from evil eyes ❤❤😍

— Sania Muskan (@Muskan6Sania) October 30, 2018
Mashallah bhut bhut mubarak hou 🇵🇰 👶🇮🇳

— Javeria Siddique (@javerias) October 30, 2018
Congratulations ……….. As an optimist , May he became a Cricketer or a Tennis Player to bring laurels to the family and country ……..

— M.Amjad Hayat Khan (@amjadsaddozai) October 30, 2018
This person said what we're all thinking.
💯💯💯💯 pic.twitter.com/kGYDZJRHZ0

— тєαм σf ѕнσαιв & ѕαиια (@TeamShoaibSania) October 30, 2018
Honestly, let's not even pretend it isn't true.
Some people are wondering what the name means (we are too, tbh)
Most welcome bhai🙂Our best wishes r always with you!💖 Btw what is the meaning of this name?#IzhaanMirzaMalik

— Y̸͟͞A̸͟͞S̸͟͞R̸͟͞A̸͟͞ (@Iamyasra) October 30, 2018
What does It mean ? (izhaan) #BabyMirzaMalik

— Maham. (@DheetAfridian) October 30, 2018
Guess we'll wait for another tweet by Shoaib to find out.
Anyway, we wish the couple the absolute best and we hope baby Izhaan and his mommy are both healthy and safe. What do you guys think of the name? Let us know in the comments!
---
Cover image via @mirzasaniar/Instagram