Editor's Note: The views expressed here are those of the author's and don't necessarily represent or reflect the views of MangoBaaz.
By: Mahvish Faizaan Ahmad
Pregnancy is not the best time of your life. Unless you're Kareena Kapoor, you're feeling ugly and probably getting dark, splotchy spots on your face. You are expanding at an exponential rate and none of your old clothes fit you. The trips to the doctor, feeling nausea all the time, hating your husband or the world in general, the constant need to pee, that dry, itchy abdomen and those sleepless nights – God it is tough for pregnant women.
BUT, lo and behold, there are many aunties around you to make sure they rub some salt, and drizzle a bit of lemon, on all your zakhms. That's one grand gift you receive as soon as they hear you're expecting and start showering you with various naseehats and patay ki baatein. Here are some of the auntie comments you don't want to hear when you're pregnant.
1. "Haye tumhari shakal kitni kaali lag rahi hai, zaroor beta hoga"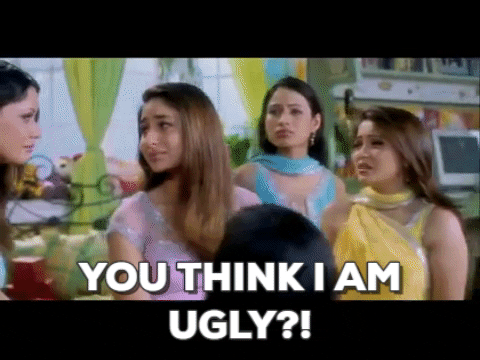 Thanks. I was already feeling sad and ugly. Am I now supposed to hold back my tears till you leave?
2. "Ab to do logon ke liye khana parhey ga"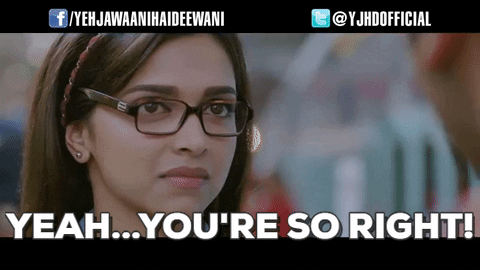 No, dude. My child is the size of a pea right now and will slowly grow as big as an orange and eventually a watermelon. That is no way comparable to a grown person. So I'd like to stick to eating healthy and eating in the quantities I want to. Of course, I will be consulting the doctor regularly to keep my baby's weight in check.
3. "Khaney mein dheyr saara ghee dalwaao, delivery mein asaani hogi"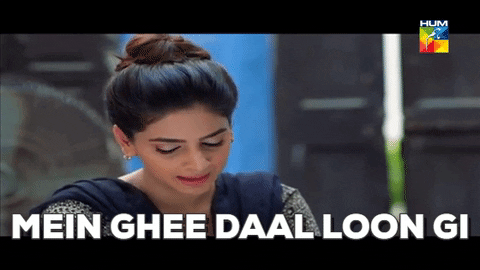 That oil, auntie dearest, is just going to accumulate as fat in my body. It will not sit in my body hoping to miraculously turn into a lubricant when I am pushing the baby out. The delivery is going to be hard and that's it. I might consider an epidural to make life easier, though.
4. "Beta dupatta peyt pe daal ke baahir nikalna, warna acha nahin lagta"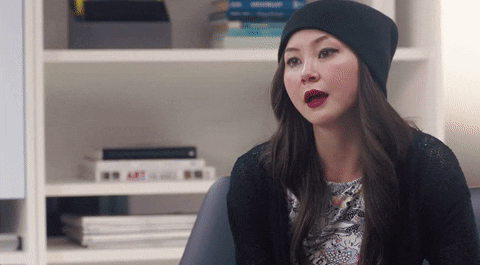 I am having a baby, not hiding a bomb in there. Naturally my tummy is going to grow in size. Why do I need to hide it? I am already huge and don't want to look like a freaking tent. And plus, I am not the first preggers on earth.
5. "Naariyal paani peyo, baccha gora paida hoga"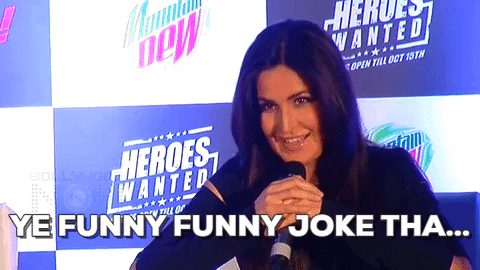 I want a healthy baby, not a gora baby. If my husband and I carry the fair & lovely genes then the child will fulfill your dreams automatically. And unfortunately, if we are both not gora then the chances are that my child will not live up to your fair expectations. Need my grade 8 bio notes by the way?
6. "Bass ab chalna phirna band"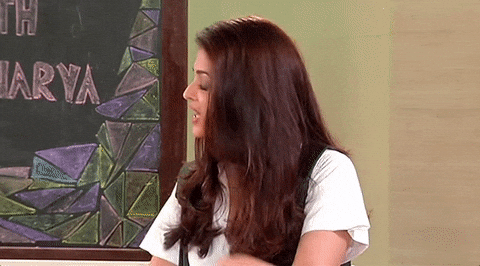 Yeah. So that I become an elephant. It is encouraged by doctors to be active and keep busy during pregnancy. Of course, you need to listen to your body and rest when you feel the need but there is no reason to quit your job, quit doing harmless chores around the house and act like a princess. Chances are that your lounging will lead to you gaining weight faster than in your nightmares. And that ghee you want to feed me will kinda' make it worse.
7. "Ab to khaney ka license mil gaya hai, jo chaho khao"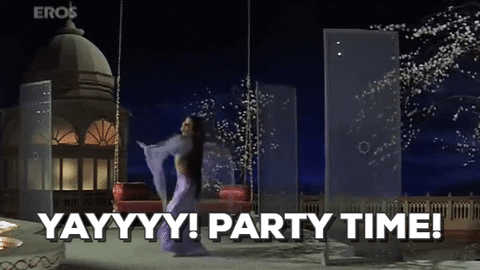 I am going to give into my cravings by all means, but please don't say it's time to gobble down 2 parathas in one go. If I am hungry, I shall eat but I shall eat healthy. I plan to choose normal roti or multigrain bread over daily doses of parathay. I plan to pick fruit chaat over fruit cream. I will have my almonds and cashews and avoid empty calories like cookies. After all, it will be you coming crashing down on my weight the instant the baby is out. So yeah, I'd like to stick to the 30 pounds a woman is supposed to gain during pregnancy and nothing more.
8. "Chalo ab gym jana to band karo, iss haal mein ye sab nahin kartey"
Decades of research by the brightest minds on the planet have proven that being active and agile will make my pregnancy easier. Gyms and fitness studios across the country have customized programs for your age, weight, injuries, AND pregnancy status. But yes, let me give in to your infinite wisdom and turn into a sofey ka aloo.
9. "mein wazeefa bataaoon gi takey beta ho"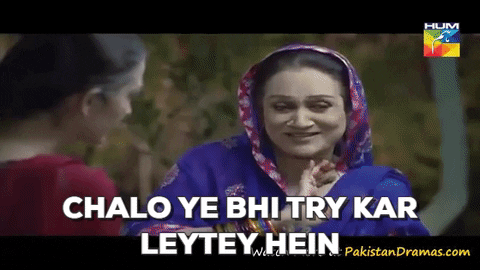 Aunty, I am going to pray to Allah Mian for a physically and mentally healthy baby who will hopefully grow up into a half decent human being. And that will be the extent of my intervention into the divine.
10. "Mian se ab door hi rehna, baby ke liye theek nahin hai"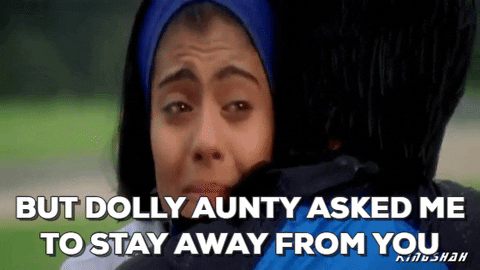 In other words, practice celibacy? For the love of God, why? Unless my doctor has told me not to, there is no reason for me to stay away from my husband. Having sex cannot reach, touch or harm my baby. I have done my research on it. I will be careful though. So don't worry.
Aunties, I tell you.
About the Author:  Mahvish is a mom, an economics teacher, a photographer and apparently something what they call a blogger. She is a Lahori Karachiite so she likes her biryani with lassi. She blogs at Safarnamay.