An arranged marriage can be just as full of drama as a love marriage
Before you begin to assume the worst, no this was not a forced marriage. I happily said "Qabool hai, Qabool hai, Han ji abhi taak qabool hi hai (like I would change my mind within a matter of seconds?)" in April of 2017. Pakistani marriages aren't a walk in the park, to begin with.
An arranged marriage is a whole new ballpark. Here's everything I struggled with when I married a man my family chose:
Rishtay wali aunties are definitely a big featured character in the arranged marriage family drama
We all know of an Auntie from our mom's friend group that loves to prey on young girls and make their lives even more complicated than they already are. In my case, it was my bhaabi's phupho, and to this day I despise that woman (not because things did not work out, but because of her persistence in getting me married to anything that walks.) She would continuously reach out to my parents and that woman did not stop until my parents got super interested in one specific guy.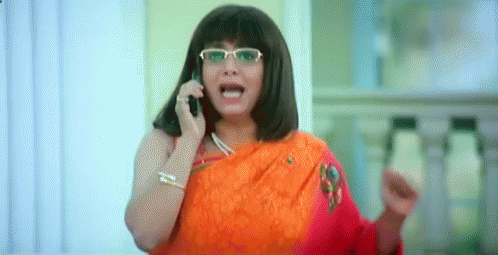 Parentals get involved obviously from the start
Just like any other desi parents, my parents wanted me to get married young and to a guy of their liking. I, too, always knew I wanted to get married young and grow old with my significant other, but this is not something you share with desi parents, because that is an open invitation for them to start searching. BUT… the idea of a fairy-tale love story was too appealing and arranged marriage was not in the picture. To keep my parents off my back, I used the usual excuses like parhai khatam karnay dey, mai abhi bohat choti hun, etc. They respected that until they came across a guy who is my husband today.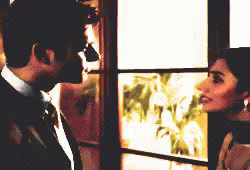 The first meeting in an arranged marriage is full of drama 
The best way to describe our families is "modern, but with conservative tendencies." They encouraged us to speak to each other and get to know each other, but stay within boundaries we already knew about. Basically, it was like dating someone, without having to hide him from my family. I soon realized that was the perfect way to go. The first conversation lasted a mere ten minutes, and I was in love. The second conversation lasted five hours, and I knew he was the one I wanted to marry.  It all seemed fast and slightly rushed, but it felt right.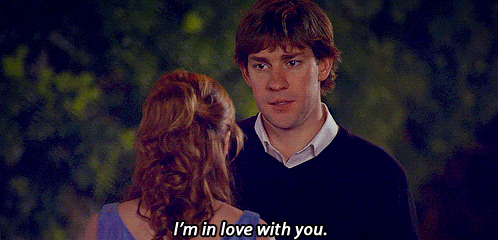 "Mai apki beti se shaadi karna chahta hoon"
Between the two of us, we had created a good understanding. We are both pretty old-fashioned and stick to what our elders have taught us, so we decided to bring up marriage to our parents. Our parents initially introduced us with those intentions anyway, so it was not hard convincing them. BUT…Before you begin to believe this article was just a way to rub in everyone's face how easy my process was, that is not the case at all. This is where shit got real.
All the arranged marriage drama begins when negotiating the nature of relationship both families want to start with, "abhi ke liye mangi kafi hai."
Why get engaged and stretch out the desire to get married to the love of your life, when you can simply get nikkahfied to keep everything halal? 
I apparently didn't know the family well enough for an arranged marriage that would be drama free
All of a sudden, my family felt as though they needed to thoroughly get to know the family, before making any major decisions. Where was this rationale before we even started talking?
The concern about marrying outside my family arose…
"We thought it would be better if you married your cousin Bubblu, just to keep the relationships in the family."
"Wo hamari family se nahi hai toh shaid fit in hona mushkil hoga uske liye."
Really? REALLY?
Suddenly, my education was a priority topic in my arranged marriage drama
Did I not say the same exact words to try and convince you I did not want to get married yet?
 Shaadi bohat barri responsibility hai
This responsibility is present whether you get married at 21 or 51. Besides, arranged marriage hai… Why was this not a concern before?
One big question in my arranged marriage drama I was asked was, "Woh tumhein force toh nahi kar raha?"
Just because I want to make a smart decision about my future, he must definitely be forcing me. Because apparently, I cannot think for myself.
The constant need to get each detail in an arranged marriage negotiation just adds to the drama
"Picchli engagement ka poochna."
What was he supposed to tell me about when there was not a prior engagement in the picture?
Wo bachay maangay ga
Literally, aap sab maangein ge.
Susraal manage karlo gi?
Have some faith in me. I will be able to take care of my in-laws.
Khaana bhanana seekhlo
Time ke saath wo bhe ajai ga.
I faced every possible question, remark, concern that I could have during the course of this arranged marriage. However, I still managed to marry my best friend after making a final decision before our planned engagement. I experienced all of these in a day and a half. It seemed a little ridiculous that I had to convince my family that getting a nikkah done is the biggest blessing we can ask for. There is nothing wrong with wanting to tie the knot with someone the right way, and we as a society need to stop bringing down the people that were brave enough to voice what they want.
Do you have your own experience to share? Let us know in the comments.
---
Cover image via mybigfatpakistaniwedding.com