Pakistan has some of the most stunning sites in the world.
These breathtaking views are often compared to the sites of Switzerland. A trip up North is nonetheless a treat for the soul. Keeping the serenity of nature in mind, it's important to acknowledge how we treat our cherished treasures.
Tourism in Pakistan has experienced an economic boost due to the occurrence of the improvement in security measures and infrastructure of the Northern areas.
According to the Travel and Tourism Competitiveness Report 2017 by the World Economic Forum, in 2015 the contribution of this industry in Pakistan's total GDP was 2.8 %, amounting to the value of $328.3 million which is expected to hike up to $9.5 billion by 2025.
OH TERI!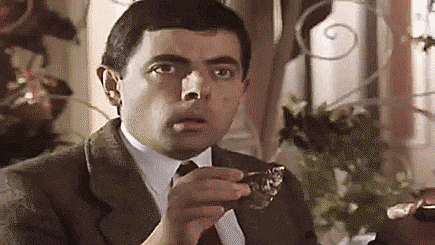 Pakistan's current rank of 124 can essentially be increased to double digits in terms of foreign tourists if we conserve our sites intelligently.
Primarily around this time of the year, Pakistanis take a much-needed break from their monotonous city lives to witness the serenity of our mountainous range. While most of the people in our feed are posting astounding pictures from their trip, there's a flip side to it.
Pakistanis often forget to leave their littering habits behind while they're on vacation and treat these areas like some sort of a garbage disposal unit. 
Seeing the halaat of things in our Northern Areas, our Army stepped in to take matters into their own hands. Recently, Pak Army teamed up with FWO and took the incentive to clean up trash from our beloved Lake Saif ul Mulook.
Here's a picture of what Lake Saif ul Mulook looked like before.
Beautiful, huh?
Here's what it looks like now:
The team has been at it, trying to undo as much damage as they can.
Look at that junk! Why is someone else cleaning up the mess WE made?
Good on the team, really. But why would we trash such sites?
YIKES!
Pakistanis are reacting to this and they are NOT happy.
They just want cleaner sites, tbh.
Some wanted laws to be passed.
A lot of people appreciated the efforts of the Army.
What's great is that Pakistanis are reacting to these images and are set to initiate the change we need.
It's sad to see how we treat one of the most beautiful sites we're privileged to have in Pakistan. Lets all pledge to carry our trash in our bags and throw it in garbage-cans later. Have something to add? Share your thoughts with us.
---
Cover image via Facebook