Okay so if you've come to this article, you probably have a degree or so under your belt. You're sitting around in your pyjamas every day and trying to figure out the next step to take in your life.
I'm right, na?
WELL, chances are that one of the options that have popped up in your head is applying for your Masters.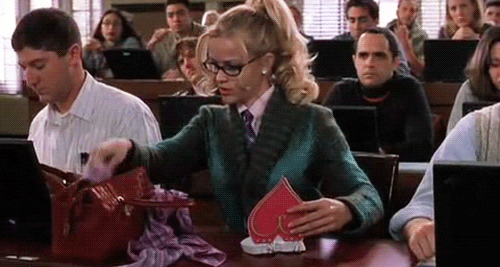 The world of higher learning and education is calling you as well as a chance to possibly explore a part of the world you never thought you would be able to. However, going for your masters can be quite the commitment. Financially, emotionally and physically, it can be tolling.
So, before you make a big lifetime decision, there are a couple of questions you should ask yourself, before applying for a Masters Degree.
1. Am I bored?
Are you applying for your Masters because you have nothing to do? Because you just want a couple of years outside of Pakistan? If this is the case, this path may not be the right one for you. A Masters degree is not all fun and games. The next couple of years will be ridden with late nights, massive assignments and constant testing. So though you may be bored, you might prefer boredom over intense studying.
2. Do I NEED a Masters Degree?
Does your field require you to have a Masters Degree? As a Journalist, I know that a Masters education may broaden my horizons, however, it may not guarantee me my dream job. According to my field, work experience and on-ground training mean more to my potential employers. This is a case by case thing, Business Degrees and Doctorates could mean much more for other professions. Do your research. ~
3. What are my other options?
Contrary to popular belief, there are other options besides going away for Masters. Thanks to the Internet, the world is your continuing studies oyster. Apply for internships, fellowships and paid-for programs in cities all around the world, many tailored specifically to what you want. Many of these options can come with monetary benefits, stipends and opportunities that a normal Masters degree may not offer.
4. Do I even qualify?
Each Masters Degree has a number of requirements and qualifications. Before you begin dreaming about your time away doing your Masters, make sure you can go in the first place. Don't risk disappointing yourself and finding out that you don't have the needed qualifications to apply.
5. Can I afford this?
Money is a major issue for most students when it comes to a Masters Degree. Whether it's a payment plan, a scholarship or saving up, make sure your financials are in order. You don't' want to compromise your time, energy and allll that money if it stresses out your entire experience.
6. Will my parents be happy with this choice?
As Pakistanis, we all know that major life decisions are not just our own. We share every life-changing choice with our families and sometimes even our friends. Having some outside input into a question like this can be a big help. But with that being said, having too many opinions can also be a bad thing. Think through the decision, and use your parents and other loved ones as counsel.
7. Will I be able to handle it?
As we said before, going for your Masters is no joke. Long nights, intense assignments and tight deadlines. These are just a few things you'll have to consider when going back to student life. Of course, there are great things about being a student – but just be aware that they call it 'higher' education for a reason.
8. Can I live on my own?
This may not be the case for all of you, but for those of you who are thinking of applying for a program abroad, living on your own may be a possibility. If it is, keep in mind that it may not be what all the shows and movies play it out to be. Doing laundry, buying groceries, cleaning and paying bills are a couple of the things you will have to keep in mind.
9. Will I be able to abandon the life and comforts that I have now?
Whether we know it or not, the lazy Pakistani life that gets on our nerves is quite the life of luxury. Having extra help will be out of the question when you're a student on a budget. Student life on your own may allow you tons of freedom, but when you're out there on your own cooking dinner for yourself every night, you're gonna be missing home.
10. What do I expect from this experience?
Why are you considering applying? What do you want it to do for you? What is the next step in your career? All these questions are important to know the answers to, to find out what you want from this whole experience.
11. Is now the right time?
The good thing about a Masters Degree is that you can go whenever you want. You can be 24 or 42 and the age demographic at the University will still be okay for you. Unfortunately, this also works to our disadvantage in Pakistan. Especially for women in Pakistan. Once you're married and have kids, things may not be as easy as when you're young, single and with little to no responsibility.
12. Is it worth it?
Do you think changing your life for the next couple of years will be worth the experience of getting a Masters Degree? Reallllly ask yourself this question. Is it all worth it? Or would you rather pursue something else, instead?
13. What will I do next?
Think about what you will do once you graduate and come back with a brand-spankin' new Masters Degree. Can you do this without a Degree? Do you need it for your next goal? It might sound daunting, but planning out the next 4-5 years can be quite beneficial for you when making this decision. Think about it. ~
There ya have it, folks, the first step in deciding whether or not you want to apply for your Master's Degree is to answer these questions. Whether it's confirming your decision or making you rethink your choice to apply, it is important to move on with the next couple of years with the utmost confidence.
And at the risk of getting too serious, ENJOY THIS TIME! Whether or not you have made up your mind, choosing the next path in life is exciting, so make sure you worry less and explore more.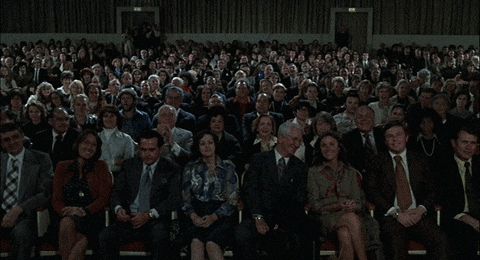 What do you think? Have you applied for your Masters before? What did you think about? Let us know in the comments below! Love you.
---
Cover photo source: Kluchit