Abu's Jinns returns to narrate the horrific tale of a change in the behavior of the narrator's apa, after her alleged encounter with a jinn. 
Artificial notes. That's what ama was most concerned about on apa's dholki. They had thrown those kiddie notes with Suleman lollipops written on the bottom during the qawali and ama had been furious. Her face had remained calm, but, like an empty tawa on fire, fumes had been seen coming out of her wriggling ears – almost.
We were the happiest though. Apa was getting hitched. None of us had ever thought that it would happen, especially papa, who had wedded me and bhai off first, because apa's rukhsati had been very unlikely. 
There wasn't anything wrong with apa. At least, it couldn't be put into words. 
It had all started one fine Ramazan, when us siblings had the energy to stay up till sehri. Back when my Mano wasn't born, and I had no husband who forbade me from wearing tulip shalwars. Good days those were.
Some nights we'd be up weeping over Bollywood classics. On others, we'd be laughing at Waqar Zaka's auditions that aired right before suhoor. My memory of apa during those days is vivid; she'd have those lumpy cheeks, broad happy shoulders which only carried the weight of board exams and she did a joyous 'whipee!' when she completed a hundred piece puzzle. 
The rozas were almost ending, perhaps a week was left before Eid when suddenly apa stopped praying. We knew that she wasn't on her period, and that she had never deliberately skipped a prayer. In fact, I had been the one to skip prayers or lie about having prayed, but apa? She ticked off her namazein – a sort of ritual she had always followed, with a nibbled-on ball pen.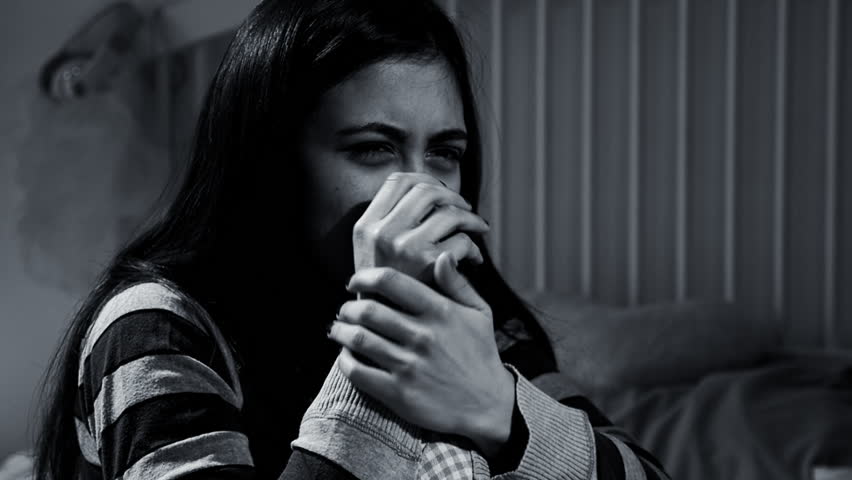 She started getting hesitant to perform wuddu, and when told to do so, she'd hop straight into bed. When I was asked, I left the jaynemaaz like apa would leave it – both top corners folded – and I'd always tell ama that apa had prayed. 
One night, five days before choti Eid, baatoun baatoun main, I asked apa why she had stopped praying.
'Did you get your periods twice this month?' I questioned her, because my biology teacher had said that it happened with many women. 'It's nothing to be ashamed about, apo.' 
Apa had shaken her head and had tried to change the topic. But, she had nothing to talk about, for she no longer spent time with bhai and me.
'You know how after I prayed, I used to lay down on the prayer mat, play with its tassels, and dream?' she said, turning towards me. I nodded. Apa loved doing that. 'Well, the last time I did that, I saw little people on the jaynemaaz. Tiny men and tiny women with raven black eyes and old clothes. I thought it was a dream. And then the next time I went into sujood, a little man plucked my eyelash. He hung from it and four of my lashes fell.'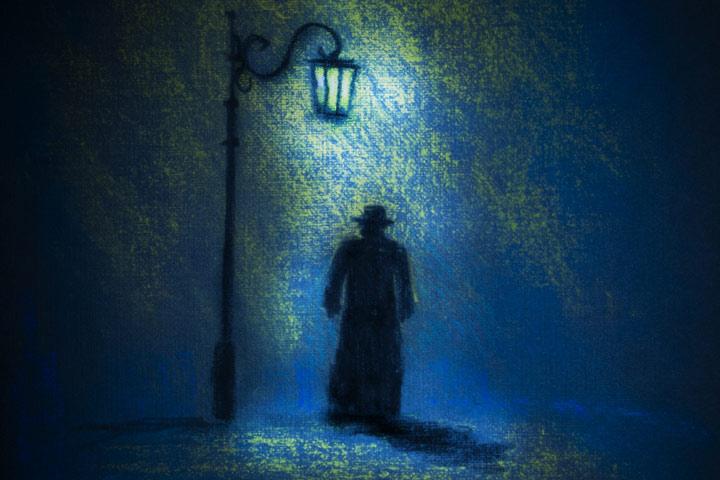 I listened attentively. The story seemed like the one I had read in fifth grade, Gulliver's Travels – a man who gets attacked by little people. 'What if it was just a very bad dream?' I questioned. 'Like the one you had about the cockroach.' 
Apa pulled the shawl from under her and sighed. 'The cockroach wasn't a dream. It was very much real. Like you and I.' 
During our afternoon snack time, before that Ramazan, over freshly chopped apples covered in chat masala, apa had told us that she had talked to a jinn.
Ama had stopped peeling the fruit, papa had put down his newspaper and I had come sat next to her. You see, nothing ever interesting happened in apa's life. She liked the color purple, she drank warm milk before bed, and she disliked tight bras because she got rashes. That is the most we knew about her. She said little and thought little, and she expressed herself by drawing the same scenery paintings over and over again. 
'I was in the washroom and I killed a cockroach. I didn't do it because I wanted to but because I was scared. It moved so quickly. I turned on the shower and let it wash down the drain…' apa told us, with her voice trailing off. 
'Go on,' papa said. 'You don't have to justify killing a keera.'
'The next day, when I was having a bath, I couldn't leave the washroom because there was no door. There were only walls. I tried to find the door but I couldn't. From behind the laundry basket, a strange-looking woman appeared."
"She had no neck, and for feet she had claws. I wasn't scared of her. I can try to remember her face, but it's like I never saw it. Likun, I knew that she was a woman. She said that she was a Hinn. Hinn with an h. It's a type of jinn. I've looked it up. She stood there and did not speak but she told me all this stuff – we communicated. She said that I had harmed her kind, and from where she comes from, I have to pay. Saying that, I saw her turn into a cockroach."
Apa narrated the story in an expressionless manner. She then took the plate of apples and left the room. Papa shrugged and went back to reading the news. None of us mentioned the incident again. 
'These little people you see,' I asked her. 'Can you talk to them? Maybe tell them to let you offer namaz in peace?'
'I don't know,' apa replied. 'I should try that. But something tells me that it won't work. Nothing will work from today onwards. I feel like I can't stop it. What's coming for me.' 
I didn't understand her. After an uncomfortable hug from apa, I switched off the light and went to sleep. 
The next morning and all the mornings that came after that, were horrid. Apa fell ill.
Not the kind where you have a fever and a runny nose but the kind where you stare at the clock for hours and forget who your mother is. The kind where it's difficult to put on shoes, but you know what your ami ate when she was pregnant with you. Apa became the old phool jharoo behind our kitchen door – she started looking like it too – thin, very hairy, and of no use. 
Whilst her health deteriorated, life went on. Phupho, who had earlier wished for her chand jaisa beta to get married to the very well-mannered apo, suggested papa wed me off to him instead. Her son, though educated, with the unnecessary knowledge of how to tie a tie forty ways, was beytaab for a wife.
I thought that I was being an awful sister, but apa couldn't care less. She was least interested in her sister's ceremonies, and there was no guilt. Her face – drained of energy, and squashed together like an aam without its gutli, was at peace. And just like that, bhai bought home bhabhi too. For the longest time, bhabhi's family only knew of bhai having one sister. 
Precisely after three Ramadans, a dour ki aunty sent her son's rishta for apa. Without any family discussion, papa hurriedly agreed to it. 'The doctors can't fix her,' he said. 'Maybe marriage will.' 
'It's Ramazan,' ama added. 'Allah has blessed us. I know that this shaadi will be mubarak.'
The next days were spent dolling up apa, and talking to her about life after marriage. The dulhans I had seen on television – even when I had seen my shaadi video – my emotions – the feelings of the bride had been something else. But to apa, 'I am getting sherbat' and 'I am getting married' meant the same thing; just something happening. 
'How do you feel about getting married?' I asked her. 'Rabnawaz bhai seems very nice. He's looking for a job in Dubai. You know how much I've wanted to sit on a plane. You'll become so posh and all.'
The corridor was empty – it housed only the two of us at that time. The sound of music could be heard from bhabhi's room downstairs and I remember that I was folding apa's new clothes. 
'Tell na,' I said. 'How do you feel about getting married?'
Apa looked at me, something she hadn't done in a while, and locked her eyes into mine. 'I am already married,' she whispered.
I could have taken it as a joke, but she never joked and the seriousness and softness of the voice implied that it was the truth, or a secret, or a symptom of my sister going crazy. 
'Right,' I replied, brushing off my sudden concern. 'Ama says you refuse to talk to Rabnawaz bhai. These days everyone talks. You should talk.'
'I can't talk to him.' Saying this, apa got up and left. 
That was the most we had talked about in a year. 
The following evening, when ama returned from Kasur with some old mattresses and a shiny unused washing machine, papa complained of a terrible headache. Mano had kept me awake the night before, and like papa, I too didn't feel well. 
'I had the strangest dream,' papa told ama. 'I dozed off on the jaynemaaz, and I dreamed that odd men and women without any necks came to our house. They were angry to see the wedding decorations but they smiled when they saw me.'
'They said that they had come here for our Bushra. I asked them if they wanted to be a part of the wedding. They said that Bushra was already wedded. Saying that a gigantic man stepped from between them. He told me that he came in my daughter's dreams and that he had come into mine to tell me to stop this nonsense or else he would take her away. I got scared and I told them all to leave.'
'It's the stress,' ama answered. 'You're taking too much stress. And how many times have I told you to not quote these dreams? Now look at this,' she said pointing at the mini machine. 'Automatic hai. Kaisi lagi?'
I served ama and papa chai after which I oiled papa's hair. Even with our relatives inside the house, it felt like there was no one around. The clattering of plates and the cousins fighting over clothes couldn't overcome the mysterious silence. 
'Yasmeen,' papa asked. 'Will you go back home today?' 
'I can stay if you want me to.'
'No, you should go. Also, before I forget, please spray around the house. Since yesterday, I've spotted like twelve cockroaches.' 
I nodded. 'Hold Mano, please.'
—
The night before apa's wedding, I received a call from ama. I could sense that she had been weeping. Between Mano's cries and ama's sobs, I got to know that apa had run away.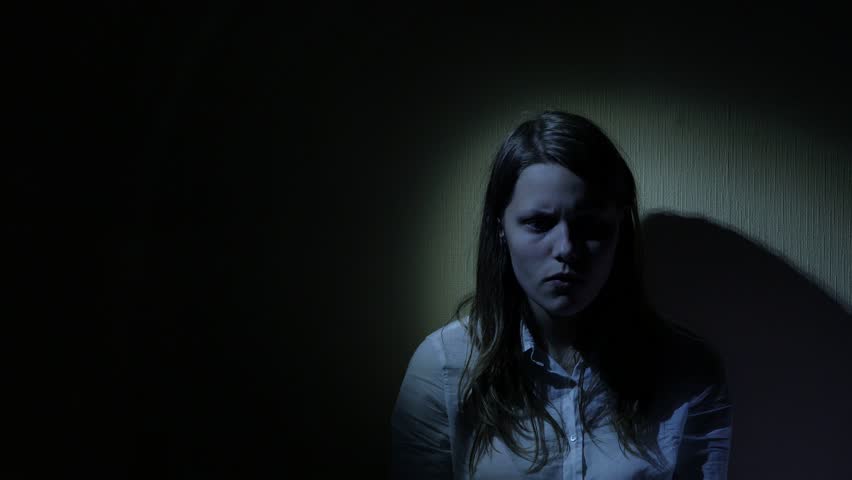 There was no trace of her. No one had seen her leave. The doors had been blocked, and they had searched for her everywhere. Papa and the other men, thinking that apo had been kidnapped from the shaadi wala ghar, had left in groups to find her. 
That night was the longest for us, and each minute felt like an entire day of fasting, but after it, we got used to not having her around.
Apa didn't come back but the next Ramazan, ama found boxes of mithai in all corners of the house, and papa dreamt that apa had been blessed with a neck-less child. 
The writer, Ayesha Muzaffar, runs the famous Instagram account, Abu's Jinns, which narrates gripping tales around supernatural events. You can follow her here.
---
Cover Image Via: Shutterstock