Hamza Ali Abbasi is one of the most known faces in Pakistan, right now. Whether it is as an actor, as a TV talk-show host, or as an activist, Hamza has everything covered. And having met him recently, I can tell you that he has the personality to match, as well.
Okay before we talk about his damaad appropriateness, let's just admire the man's damn voice because… ???
Even if you take everything away, his voice will make you melt in your seats, anyway. Not even kidding, his voice makes up more than half his personality. I mean, khudi dekh lein:
I'll give you a second to catch your breath.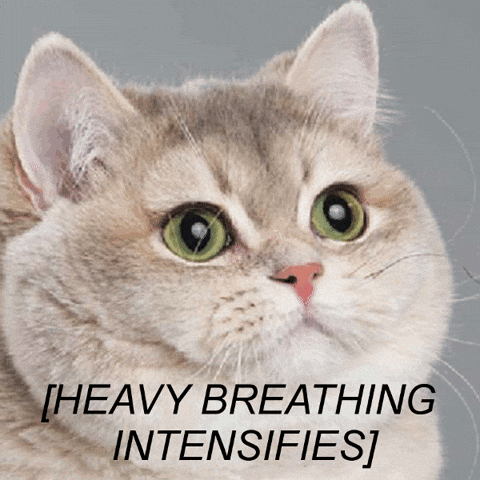 Ho gaya? Leggo.
Okay, so now that we have that out of our way, let's talk about how he's the perfect damaad material.
Like, if there's anyone you can take home to your parents, it's him. Here's why:
1. He believes in you, or at least he makes you think he believes in you
Hamza is the most saaf-dil insaan you'll come across, in your life. He will believe in causes that he feels are right. And you, babe, are the best cause.
2. He will stand up for you
Hamza stands up for what he believes is right. You know what that means, right? Your saas can never wrong you. Your nannd can never frame you for anything. Because if they do, HamzaMan will swoop right in and save you.
3. He will never raise his voice
If there's one thing we know Hamza does, it's respect women. Koi pata nai he might just start calling you behen, ghalti se…I'm just saying.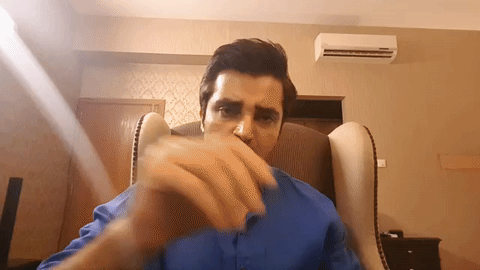 4. You'll always have a feeling of pride when he's along
a) look at him
b) look at him again
c) he's such a strong-headed individual.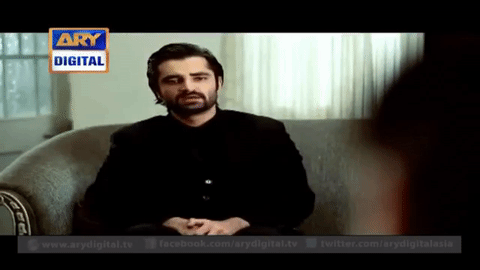 5. He's the most low-maintenance guy out there
5 shalwaar kameez, 2 kheyriaan and that's it. What more can you want for?
6. Your parents will ALWAYS know what to get him as a present
See point number 5, for reference.
7. He isn't afraid to say things that might land him in trouble
So you're safe from your honay wali saas, because Hamz will come to the rescue.
8. His tilt towards religion will make your parents go ga-ga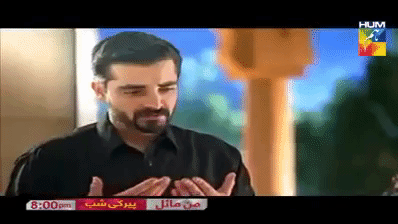 Or maybe not. But it'd work for my dad, tbh.
9. Tharak alert: He's a looker. Like an absolute looker, I mean, look at this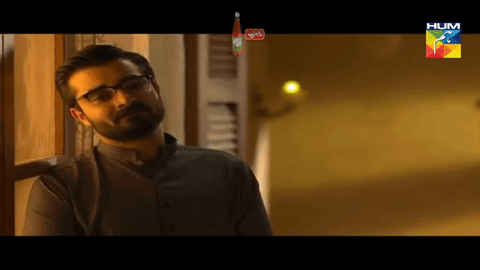 MashaAllah…
10. He cares. Need I say more?
He cares about kids, about women, about human beings and, yes, even animal. Now just imagine what would happen if there was someone he loved in the picture..sorry Mannu
11. Also, he has 'another' side, too, so you're good, too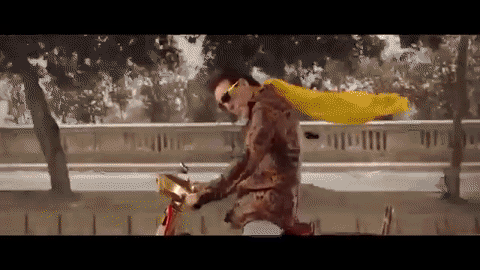 *wolf whistle*
He's not just the perfect guy for your parents…but for you, too
*nudge nudge*
You and Hamza Ali Abbas, name a more iconic couple..I'll wait.