Sucks that this needs to be spelled out, but this is a sarcastic piece. Save the stone pelting for an actual internet troll, thank you. 
---
I stir awake slowly to my alarm clock blaring racial slurs in my ear, because there is no better way to start my day than with insensitivity. I let the alarm clock sound for a bit, to rejuvenate my body with the energy I need for all the work I'm about to put in for the day. You see, I'm a bit of a specialist. No, scratch that. I'm different.
See, the thing is, I'm an internet troll.
I glance at my reflection in the mirror and sigh deeply.
Another day, another mask. I'm forced to wear this mask every day and it's not because of the ongoing pandemic. Because no one understands me. No one understands my humor, my pain, my struggle. And they chide me for it. So I bide my time and wait patiently till the clock strikes 5 pm. That is when my true self awakens from beneath this indifferent exterior. I look forward each day to reuniting with my one true friend – my computer.
People say that I'm way too attached to my computer. But they don't know what I use it for. 
I use it to pass comments on people who don't know any better. People need to be told that they are wrong. All these new –isms that have started springing up –  people need to be warned against them. Sometimes, I may even agree with the ideology behind them. But I'll talk shit about them anyway, because why not? Being an obstacle and a source of discouragement is fun. You should try it.
So what's it like being me? Honestly, it's great.
I don't have a lot of friends, because, well, who needs em'? But I do know other internet trolls online who are absolutely killing the game. If this was a race, they'd have crossed the finish line multiple times already. Yeah, they're pretty great. Kinda my idols. Khair, I'll talk about my day. So, usually, I'll start by trolling these bullshit liberal websites. You know the ones I'm talking about. I mean, inki himmat toh dekho. Talking about shit like periods and women empowerment. What about the real issues, you know? Okay, some of them talk about those real issues too. But like, what about the MOST real issues. The ones no one talks about? See, these websites need to be told that they're slacking. They need to know that we have a strict either/or policy. They can't talk about EVERYTHING. They need to pick and choose.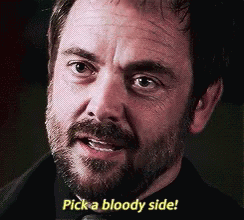 Once I'm done telling all these aam log ke yeh baaz aajayein, I usually troll people individually next
Ugh, Twitter and Instagram are a gold mine. So many people leave their profiles public. It's crazy. See, I toh think they're asking for it. They've put that content up for people like me to judge. So I judge away. Sometimes, I'll see a hot girl and DM her. When she doesn't reply, I'll abuse her. Samajhti kya hai apne aap ko? At other times, I'll make fun of people online for the heck of it. There's this thing I do where I piss people off on purpose and get into debates with them. It's the most social interaction I get all day. So much fun.
I've had to start being a bit careful, though.
Yaar, yeh ek toh feminists aur activists. Peeche parh jaatey hain. I've seen these people actively reporting troll accounts. I've lost so many co-trolls in the process. Kuch jaa ke seedha Digital Rights Foundation ke Facebook page pe ya website pe report kar dete hain. Others call their cyber harassment helpline, because suddenly, sab ko rights ka shauq hogaya hai. Ugh.
You guys think being an internet troll is easy. But, really it's not. 
You have to wake up each day with more bitterness inside you than before. Then, you need to figure out a way to channel that into content that will make others mad. For example, insensitive cancer jokes. You and I both know that cancer jokes aren't funny and are highly offensive. But you know what? I'm that asshole who will make that joke anyway. Because if I don't, mujhe attention kaise milegi? That's what I thrive on – attention. But watch me call every other person on the internet an attention whore. Because any form of irony is evidently lost on me.
Anyway, that's what my day is like
I know, it's a lot to process. There are a lot of intricacies involved in everything I do all day. But I handle everything anyway. Because it's not who I am underneath, it's what I do that defines me. Luckily, I'm an asshole underneath who does asshole-ish things. So, you know, no complications there. Khair, I have to get back to calling this stupid feminist a slut. You'll see me later, for sure. Just go through the comments section of any post ever.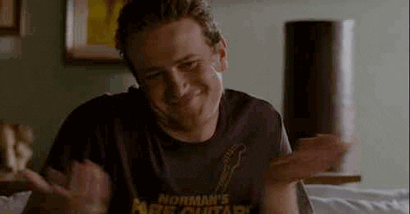 Note: Dealing with an internet troll may not always be as easy as you'd expect it to be. Please report any form of harassment that you may be facing by internet trolls to the concerned authorities.
---
Cover image via: Hum Network Limited