Poor Ahmad Shahzad is getting trolled for all the wrong reasons… again.
Unless you live under a rock, you may have heard some recent news to do with our cricket team.
#AhmedShehzad tests positive for doping https://t.co/SK6o6g1wNM

— Tribal News Network (@RadioTNN) June 21, 2018
Yep.
Ahmad Shahzad, our cricket team's batsman has recently tested positive for marijuana and may be facing a 3-month long suspension.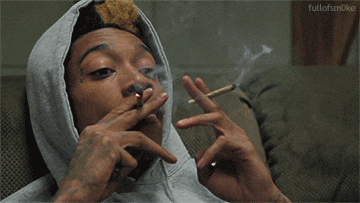 The 26-year-old was tested during the Pakistan cup and failed the anti-doping agency test, who will now be making the decision in regards to Shezad's suspension.
The Pakistan Cricket Board (PCB) released a tweet on the news when it broke, however, according to the rules and regulations of the ICC, they could not release the details of the player until the report was confirmed.
A player has reportedly tested positive for a prohibited substance. But under ICC rules PCB cannot name the player or chargesheet him until the chemical report is CONFIRMED by the Anti-Dope Agency of the government. We should have an answer in a day or two.

— PCB Media (@TheRealPCBMedia) June 20, 2018
But thanks to the Internet…
#AhmedShehzad reportedly fails dope test, faces three-month suspension https://t.co/tD9Jh5LQdR pic.twitter.com/VGAnHoyIh9

— Hindustan Times (@htTweets) June 20, 2018
We all know who was smoking that Mary Jane, and it was our very own selfie-expert, Ahmad Shahzad.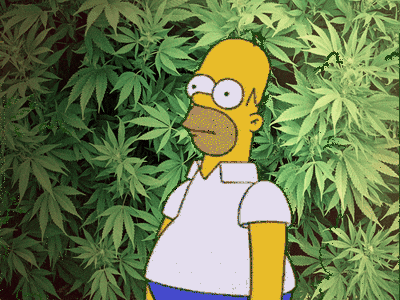 DOH! Or should we say, DOPE! ~ Hehe.
We don't have official word on the future of Shahzad and if the suspension will actually take place, but until then,
Knowing how Twitter works and how Pakistanis work, put the two together and we got ourselves some really great jokes.
That explains his hairstyle. A sober person can't come up with that.#AhmedShehzad https://t.co/9Ce3iKI3CS

— Myra Zafar (@MyraZafar) June 20, 2018
#AhmedShehzad #MarijuanaDecriminalization #cricket #DopeTest 😂😂😂 pic.twitter.com/8ZwlfypZGh

— Saad Farooq Gujjar (@SaadFarooqGujar) June 21, 2018
Apparently, even Facebook began to troll Shahzad on his selfie-taking tendencies.
The first thing my FB tells me while i open it 😂😂 #selfie #AhmedShehzad pic.twitter.com/rSUlIfMEN6

— Waqas Ghafoor Dogar (@ImWaqasDogar) June 21, 2018
Lmaaaaao.
#AhmedShehzad after having marijuana. #ICC #drugtest pic.twitter.com/t9kwhb1odl

— Hamza Junaid (@hamza_junaid1) June 21, 2018
#ahmedshehzad thought he lives in #Canada https://t.co/tem0rp5ypM

— Ali Sarfaraz (@AliSarf38900778) June 20, 2018
Who gave #AhmedShehzad so much money to buy #Marijuana 🤣🤣 @TheRealPCB

— Mihir Pandya (@IamMihirPandya) June 20, 2018
When you want to make 'high scores' like other cricketers, but end up being 'high'.. well..#AhmedShehzad #DopeTest #Pakistan #Cricket https://t.co/aCSkklDy6i

— Harnam Kaur 🏏 (@ThatCricGirl) June 20, 2018
"My fans demanded me to take a dope selfie, so maine thori chars laga li" – Ahmed Shahzad #PCB #Cricket #AhmedShehzad

— Munna (@Munna_CS) June 20, 2018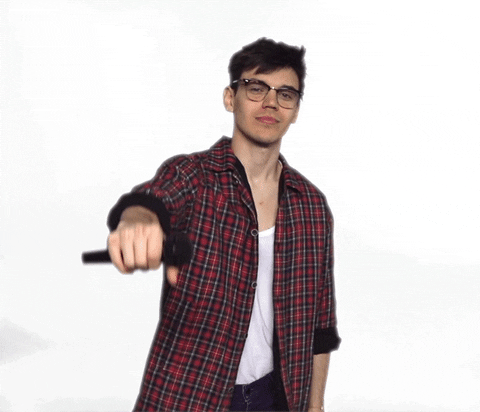 Of course, some people have been pretty happy about the potential suspension.
Dear God, please forgive me for being grateful for this.
Thank you! #AhmedShehzad https://t.co/F9g6M6dnJT

— Nisha Aftab (@nishaaftab) June 20, 2018
Will this be enough to keep him out of selection for the lifetime ? #ahmedshehzad https://t.co/NmVGYg39dq

— Hassan Qarni (@hhqarni) June 20, 2018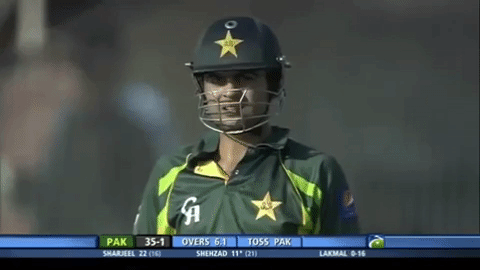 Yikes.
And then there is #AhmedShehzad https://t.co/5WAcAYdZFU

— Khan Pirzada (@saaiien) June 21, 2018
I am happy to officially hate #AhmedShehzad now.

— Dawood Mirza (@dhmirzaa) June 20, 2018
Must be a fake marijuana – Didn't do anything to enhance his performance. #AhmedShehzad

— Arsalan (@ArsalanAbbas_) June 20, 2018
Ouch.
Either way, the only game we're playing right now with Ahmad is the waiting game. Keeping our eyes and ears open for any kind of suspension, let's see what unfolds in the next couple of hours.
What do you think about the suspension? About Ahmad? Should the suspension take place? Should he be pardoned? Let us know what you think in the comments below! Love you.
---
Cover image via: dawn.com