You don't ever really think about the world of advertising, you are just influenced by it. Ever wondered how it's like to work in advertising? Well, it's addictive. It's gruelling. It's exciting. It's a lot of big ideas being trashed down for flashy dancing-for-chai ads.
Anyone who has worked in advertising knows the following daily struggles to be true:
1. Never being able to explain your job to your family and friends.
For the hundredth time, what I basically do is… Oh, fuck it.
2. Waiting for the client's approval so you can go home.
2000 years later: Still waiting
3. Having the client shit on your creatives and ideas.
So, you came up with THIS after spending two weeks on it?
*disappointed head shake*
4. You want to revolutionize the advertising industry but the client is still stuck in the Stone Ages and wants the product name to appear 100 times
BC, kya zillat hai?
5. Changing almost everything after having a creative brainstorming session.
This goes. This won't work either. Nope.
6. Meaning of a 'Doctor's Appointment' or  'Sick Leave' = Out interviewing for a BETTER job.
Psssst…did you hear MangoBaaz is hiring?
7. When the client wants you to be creative but doesn't want to spend money.
Oh, right.
8. Being manipulated into treating your fellow colleagues with food.
Oh, you want this done now? Kya khila rahay ho? Aaj meetha kon mangaa raha hai?
*mutters: evil manipulative assholes*
9. Not working by hour, but working by campaigns.
Never ever delude yourself into thinking it's a 9-6 job. EVER.
10. Getting stuck into meetings that take WAY longer than they were supposed to.
MUST NOT DOZE OFF.
11. Having insanely awkward online ad pop-ups on your computer, thanks to the cringe-worthy research you have to do for the client.
Browser History: DELETE
12. When the client on retainer cleverly gets you to do things for them FOR FREE.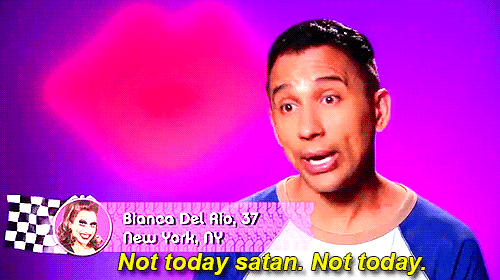 13. Mentally debating if you should change your job or wait it out in hopes of getting a promotion.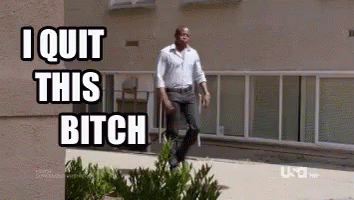 Decisions, decisions.
14. Curbing the uncontrollable urge to critique the work of other departments.
KEEP IT IN. DO NOT LET IT GO. MISSION ABORT.
15. Dying a little every day when you see your other friends leaving work at 6.
Life isn't fair. Get over it.
16. Listening to the client go on and on about meaningless shit.
Nod and smile. Repeat.
17. Working your ass off only to see your CEO purchase a new BMW every year
Matlub, ke…koi sharam hoti hai. Koi hayah hoti hai.
18. Trying to work while being surrounded by rowdy creatives.
Focus. Concentrate. Zone them out.
19. Blessed are those who get their salaries on time.
Has the grass always been this green?!?!?
20. Never getting work approved by the client the first time around and then, wanting exactly what you pitched the first time.
KILL. ME. NOW.
21. Being lied to by the Client Services department about deadlines.
Deadline given by the client: 2 weeks
Deadline communicated by the Client Services Department: 2 days
I trusted you.
22. Pitching new business? Goodbye, sleep. Hello, soul crushing pressure!
But in the end, being surrounded by weirdos and not liking it any other way.
Do you love advertising? Are you looking for a place to call home, have fun and get some crazy work done? Apply to work for MangoBaaz here and you won't have to sell your soul. EVER.
Cover Image Source: Pepe Jeans