Remember how your parents started off with "O'levels/A'levels subsay mushkil hay, aagay sub easy hoga" and then that statement progressed to "College mein ghussna mushkil hota hay, agay sub easy hoga" and when you finally thought you had it easy, your professors give you the much awaited reality check: "Student life tou bohot asaan hay, practical life mein aao tou pata chalayga" and since you've heard it all your life, one leg of the race at a time, you don't read too much into it.
Now, you're near the finish line. Now you're there. No more gruesome assignments or dreaded project deadlines or surprise quizzes and such. You're FREEEEEEEEEEEE. Congratulations! But it isn't all peachy now, is it? Here's some stages fresh graduates who are currently transitioning into adult life go through.
1. Zindagi Na Mileygi Dobara #YOLO.
You set you current mode to #Yolo. There's so much food to be had, so much love to give and so much of first experiences to be…well, experienced and you're embracing the freedom! Go on, live a little.
2. Ain't No Maasi's Jharoo Gonna Wake You Up.
Like clockwork, your maasi shows up at 8-9-10 am, undrawing the curtains and going around with her noisy jhaaroo-ing. Ain't nobody gonna let that woman ruin your day. You set your alarm to snooze forever and sleep in!
3. Binge-Watch Every Show You've Missed Out On In The Past Four Years.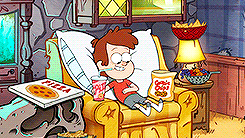 Source: Tumblr
There are those who can juggle Pyaaray Afzal with the Stats assignments and those who can keep up with the Kardashians while maintaining a 4.0 and then there are those who sleep at 10 p.m. every night and their grades are still on the down-low. Regardless of which band you fall in, some of Sherlock, Game of Thrones or simply just re-runs of FRIENDS still awaits. After all, a little party never killed anyone.
4. Decide You Need a Lifestyle Change
One fine morning, you look yourself in the mirror and there's a toonhi protruding from under the new sweater. Weird. You never noticed that before. Another time, you're about to take a fabulous selfie and there's a slight inkling of a double-chin. The horror. It's time to take back your life. You mass-follow fitness pages on Instagram, join a gym, start flexing your bicep more often and whenever you're out with friends, your eyes automatically look for the words "skinny", "diet", "organic" or "healthy" in the menu.
5. Try New Hobbies
Now that the world is your oyster, you think it's time to dive into newer pastimes.
Snapchat Celebrity.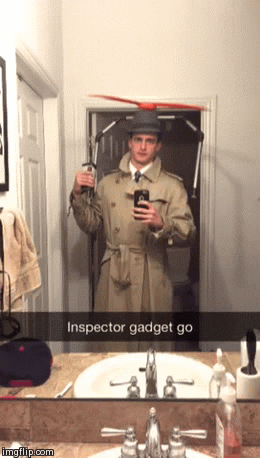 Baking.
Make-up Artistry.
Source: Tumblr
The Favorite Bhaijaan on the Block.
Source: Tumblr
6. Decide to finally update your LinkedIn/Rozee.pk account
Now you think it's time you got back on the saddle. Your career starter-pack needs a little make-over. There's some truth and some exaggeration, but all's fair in this game of chance. Bring out those fake experience certificates, go all out.
7. Mass send resumes anywhere, everywhere.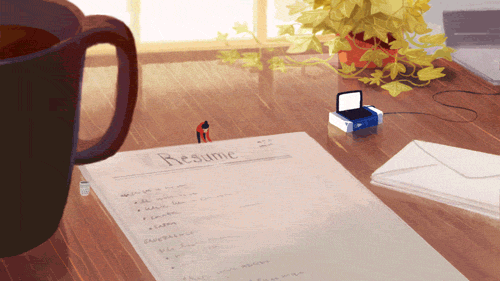 Source: Giphy
8. And then wait
Got nothing but time…

Source: Tumblr
9. Meanwhile you've mastered the ability to read your cover letter backwards
10. Spontaneous Plans Are Dead Because All Your Friends Are Working And You're Not
Source: Tumblr
11. Social media interaction is on a minimal
Since everybody you know is either talking about work or getting married or popping babies, you're just like…meh.
Scroll. Scroll. Scroll.
Source: Tumblr
12. PANIC
There were either no interview calls or the ones that were, had no call backs. Now, you panic. Does nobody want you? Kya asal mein degree degree hay, asli ho ya jaali?
Source: Tumblr
13. Avoid All Social Gatherings Because You Just Can't Deal
Source: Tumblr
The aunties pester you with shaadi kub kerrahi ho talk, the uncles ask you about your future career goals, the parents give you the stink eye. It's horrendous and you can't even…
14. And then, finally, there's a ray of hope
Source: Tumblr
There's a phonecall…
15. And celebrate!!
Because you've made it out of the dark ages.
Source: Tumblr
Get out your flashy suits and work appropriate heels, or go in your "work" pajamas. Who cares? This is just what you've been waiting for.
Now…You HATE your job.
Because let's be honest, nobody wants to adult
Source: Tumblr