Eid is around the corner and so are some people, anxiously waiting to visit you this meethi, Eid. But of course, since this is Pakistan and naturally since we are Pakistanis, we can be guaranteed to have a number of characters visit our homes.
Get ready to welcome these 11 type of mehmaan on Eid day:
1. The Serial Hugger This person will crush you, squeeze you, give you a live demonstration of making lemonade with their hugs. If Olaf was there, he would have melted in sharam for liking warm hugs.
2. The Overexcited Kid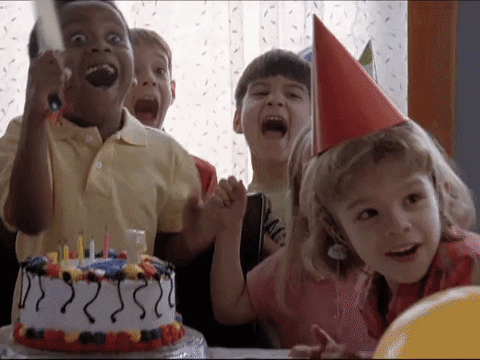 With unwanted guests come their unse bhi zyada annoying and batameez kids.
"Aunty ye khana hai."
"Nahi, mujhe abhi Eidi chahiye."
The only response to these brats should be, "Beta, do you want a chamaat?" Because it serves you right. They are just all over the place (read: your place) and also your nerves.
3. The Eid Planner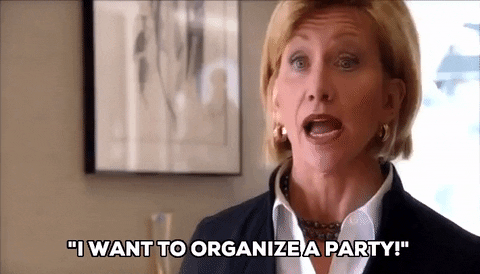 Because Eid hai tou planning tou poori honi chahiye na? Aunty Farida has it all sorted out. To impress her guests, she has been following all lifestyle bloggers on Instagram and has been saving pictures on Pinterest to get the perfect Eid setup.
Important Information Alert: Mango life mein she is not even prepared to buy decent mangoes of her choice.
4. The Joda Nahi Mila Baaji This baaji will try to be a pain in your neck for no good reason. You have no right to look good this Eid because she did not get her perfect dress and so she will ruin your mood by continuously bringing it up again and again, everywhere without context.
"Kitni Eid mili?" Nahi mera dress acha nahi haina..… *FACE PALM*
5. The Naik Parveen Transformation
Remember the naik Parveen during Ramazan? You cannot because Eid aatay he wo Parveen se Poo bangaye hai. You can totally do a before and after Ramazan with this mehmaan.
6. The Eidi Digger Zindagi ka koi maqsad ho na ho, Eid pe ap k ghar aanay ka ek maqsad zaroor hai, paisaaaaa paisaaaaaaaaaa. Oh, nahi nahi, Eid haina? Tou Eidi. Kyun k ye tou unka haq hai. Haq…. Whaaaaaaaaaaaaat ya mean you duck?
7. The Cousin You Meet Only on Eid We all have that one cousin we only meet on Eid and we could not be happier – or not.
8. The Aunty Who Only Talks
"Pata hai, maine Shahida k bachon ko 5,000 Eidi di hai."
If moo k fire had a face, it would be a carbon copy of this aunty who only talks but in reality is a big kanjoos, who is only here to choos all your khana peena and any chances of getting Eidi.
9. Only Here for Food Brigade These rehmat k farishtey, only come to your house for food. Because kaun itni mehnat karega roz to get ready and crash someone's house? And the legit bahana bhi tou saal mein 2 he dafa aata haina?
"Wo to bas humne socha k Eid haina tou mil aatay hain." Major LOLzzzz.
10. The Musalsal Masla Aunty
"Haye, beta, ye kaisa suit pehna hua hai?"                                                                                     
"Farida aj tumhari sheer mein wo baat nahi. Lagta hai saara waqt bas khud tayyaar honay mein laga diya."
This aunty is a nobody but she still has a strong opinion about everything on Eid and she makes sure her unwanted, unasked for khiyalaat are heard by everyone.
11. Eidfie Expert (the rishtedaar who only takes selfies) The Eid games are incomplete without this one. Everyone is looking for them.
"Haan, bhaye, Haseena ko bulao. Picture leni hai." Haseena sure knows how to fit everyone in one frame with her pro Eidfie skills.
Have more to add to the list? Let us know in the comments below!
---
Cover photo source: MangoBaaz