Eid is a day that you look forward to not only because Ramazan has ended, but because you get to celebrate the occasion with your family. All your loved ones gather together to mark this joyous occasion.
I never realized the importance of parents on a holiday like this, until I'm actually having to experience it without them.
Having already spent the entire Ramazan with my parents abroad, with my sister and I being in Pakistan, made me cherish my parents' presence. It isn't easy waking up, having sehri, getting through the day and making iftari without an older guardian around. No one runs after you to eat more dahi, or make sure that you have a proper and healthy iftari. 
You gotta take care of that all by yourself.
Something important that I learned is that you have to look out for yourself because you can't expect anyone else to.  
With that being said, it's also essential that you continue with the traditional and cultural values that your parents taught you. It's easy to be lazy and not go out of your way to do things the way you did with your parents but it's important that you do.
My parents made sure every Eid was festive and heartwarming.
My favorite part of Eid is the being woken up early in the morning by my mother. She made sure we were dressed for when my father would come back from Eid prayers. That's when he would give us Eidi. We would all then have breakfast together which would consist of phionia and chai.
We probably won't be getting up that early this Eid, nor will we be spending our morning like that. It's a little heartbreaking, to say the least.
This Eid might be different but I'm going to make sure I try to celebrate it the way I have been taught to for the last few years.
Every year before Eid we go Eid shopping, and I'm going to try to do that even if it means shopping alone. No fun? Totally. Although it won't be as exciting, I will definitely try to get ready for Eid (even if it is really hot). Phionia and Chai, will be ready to be ready on the table, even if I do end up having them at 11 am.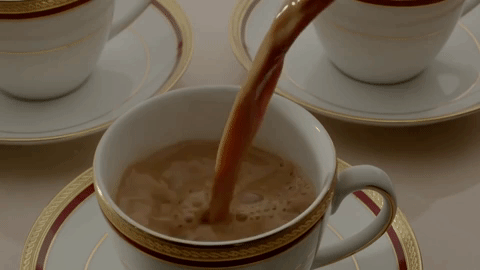 Although I might want to just sulk at home, I will try to visit my friends and family. Doing all of this will be hard, because I honestly would not want to, but I know it'll make my Eid better. After all, they're the family you choose, right?
When you're going down a road that's a little hilly, it's easy to just fall off. Looking at the brighter side definitely makes it easier, and keeping your mental and physical health in check plays a big role. Please be grateful for the presence of your parents this Eid, and help out your mom on this holiday while you're at it. I know I wish I could.
---
Cover image via Ameer Hamza . /Flickr.com