This is pretty unfair.
For Muslims, going for Umrah or Hajj are extremely special experiences to have in life. And whether or not you have gone, it's something most of us aspire to do.
YouTube celebrity Zaid Ali T and his wife Yumna had the chance to perform Umrah and posted about it on social media in a super sweet post.
(Get you a husband that can take a hint like Zaid can.)
And now, Zaid posted the entire experience on his channel in a vlog for all of his followers to see.
And guys, it was pretty epic.
Zaid and Yumna started their journey in Madina and carried through to Makkah and along the way shared every single detail of their journey. Everything from sharing their views of Madina and the Ka'aabah as well as how they felt in every aspect of the trip.
Not going to lie, most of these YouTubers have a bad habit of creating extremely clickbaity content just so they can move up on the 'YouTube' ladder but this vlog genuinely felt like one of the most sincere experiences coming from a content creator.
However, speaking of bad habits…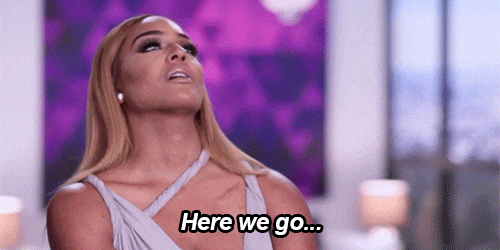 Once Zaid put up his vlog, he was almost immediately criticized for  'showing off' his journey to his viewers and being called out for being, 'ill-intentioned.'
A number of comments on Zaid's vlog Facebook post showed that people were calling out Zaid and Yumna for vlogging their whole experience at Umrah and 'showing off' to people who may have not yet been for Umrah or were unable to afford it.
Others were annoyed at the fact that he decided to show the whole experience, though it was meant to be something 'between him and Allah."
And though everyone is welcome to have their own opinions, it is still pretty messed up.
The thing about all of these religious experiences and religion, in general, is the fact that it is a very personal and private experience. Religion is a different connection for everyone and that should be respected by all people. Apart from that, as someone who has never been for Umrah or Hajj, it was so nice and insightful to see the entire journey start to finish.
And what's interesting, is that Zaid actually stopped filming multiple times so that he and Yumna could focus on their prayer rather than the video. The whole vlog wasn't even THAT detailed, it was just a general video on their experience.
Usually, celebrities are applauded for posting images of themselves at Makkah or Madina but with regards to Zaid's vlog post, the sentiment seemed to be the exact opposite.
Zaid and Yumna both revealed that they had been for Umrah before in their lives but they wanted to record the entire experience this time so that others were inspired to make the same journey on their own. Unfortunately, this clearly did not reach everyone it was supposed to.
Either way, for those of you interested in seeing the entire experience, take a look at the whole video here.
And let us know what you think in the comments below! Love you.
---
Cover photo source: ZaidAliT Vlogs Via YouTube