The on-going fight between Zaid Ali and Reham Khan has been taking twists and turns every day. And it most certainly seems like it won't be ending soon.
It can't be possible for anyone to not notice the whole feud that's been causing reverberations on the internet for quite some time. If you still don't know the background story for God knows, some odd reason, here you go.
Zaid Ali started an online war when he took to Twitter and posted that he wishes to never wake up next to a woman like Reham Khan. To which, Reham had a very legit reply.
And then he claimed that Reham has deleted those tweets.
Ufff!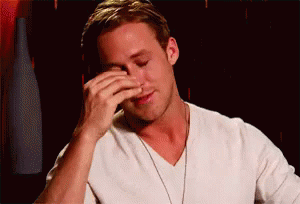 While this was going on, Maheen Taseer jumped in too.
So this guy started off as a really funny comedian. Slowly he's becoming more of a preacher. Women shaming is not cool no matter who you are bashing. Be grateful for the wife you do have and stick to what people love you for. Your comedy. https://t.co/rwEACj8XmO

— Maheen Taseer (@MaheenTaseer) August 7, 2018
My tweet was not pro reham or defending her. It said exactly what I believe in. Don't talk about any woman in a derogatory manner. Set a better precedent, especially if you have that platform. If you hate reham for spewing hate against IK. How are you any different?!

— Maheen Taseer (@MaheenTaseer) August 8, 2018
And then, Shahbaz Taseer decided to weigh in. 
The first tweet was funny bro but the second one was in poor taste. Critique the book but if you notice the abuse the female that tweeted at you got, it should make you stop for a second and wonder about the female card and if there really is gender equality ❤️

— Shahbaz Taseer (@ShahbazTaseer) August 11, 2018
Interesting.
THEN, Zaid Ali's GORGEOUS wife Yumna Zaid came to his defense because… well, why not?
Theek hai.
But that's not the end of it. Zaid Ali has responded yet again and this time he's dragged in 'gender equality.' 
Reham khan can write an entire book insulting and degrading Imran khan.. who is our prime minister.. but when I make a tweet about it.. all of a sudden there is the female card. I guess this is gender equality.

— Zaid Ali (@Za1d) August 10, 2018
Bro…That's not how it works…
While most people are like 'Bhai bus kar de, teri mehrbani' some people actually had interesting replies to this one. They're really having trouble believing anyone atm.
Believe him over her?

I don't know but maybe he is calm decent person working hard for better Pakistan;

While she's gold-digging attention-seeking lunatic goon who wrote baseless slanderous flop erotica & makes up stuff in her interviews with Indian media hiding in park corners

— #FreePalestine (@Isrexit) August 10, 2018
Some brought up her book again.
Astaghfirullah, I hadn't read her book but only what a few pages ppl shared on SM, I thought those were the worst of all the crap the filthy low life had written but I must she is more despicable than I assumed her to be, itna gand koi Soch b kese skta h#Appalled

— maira hussain (@maira_insaf) August 11, 2018
Others were just left to question their 'feminism'.
I used to consider myself as a feminist but after seeing such women like gulalai reham khan n desi liberals i have stopped using the word Feminist.

— OurPMisImramKhan🇵🇰💚 (@dumdumdedee) August 10, 2018
Again, that's not how it works…
This girl has a point!
You're standing against @RehamKhan1 because she insulted your leader? You're trolling her because she degraded and insulted him? But you're doing the SAME to her!!And when people are bashing you for doing the same you've out of no where came up with this women thing?

— mahnoor (@mahak0987567) August 10, 2018
Even Zara Shahjahan, CEO and Creative Head of her brand gave her two cents on the matter.
Mr @Za1d Reham has written a book about her x husband who she was extremely intimate with and shared a bedroom with. She may be wrong or right is different. You have neither been married to IK nor Reham to have an opinion on this. So don't compare her book to your cheap tweets.

— zara shahjahan (@ZaraShahjahan) August 11, 2018
So yeah! A fight that basically started off with Reham and Zaid is apparently pretty much one-sided now, with Reham nowhere to be seen in the picture anymore. What do you think about this on-going war? share your thoughts with us in the comments.